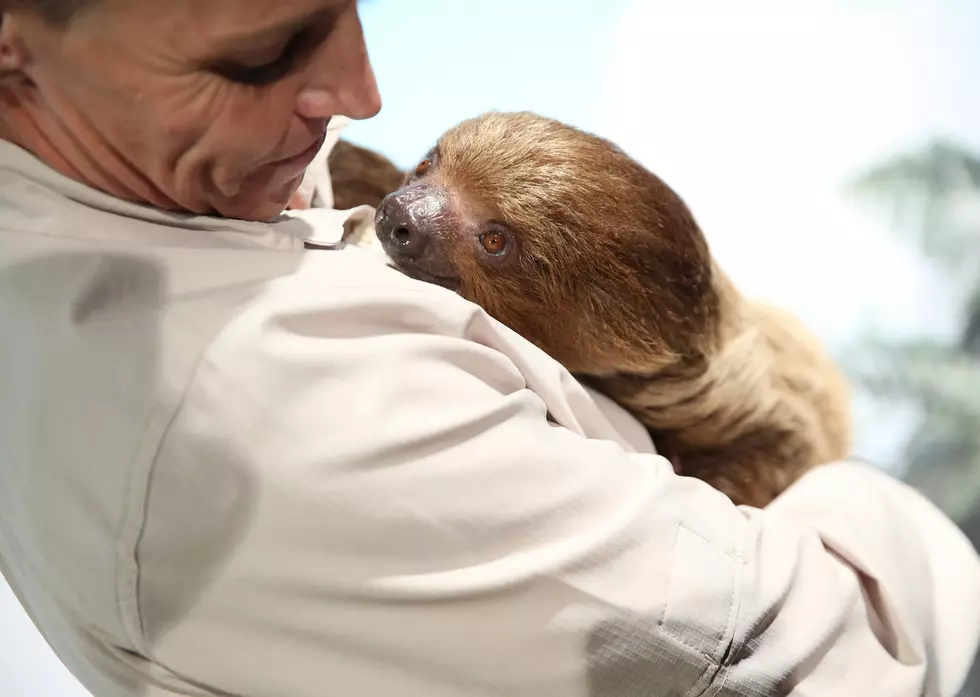 Saginaw Zoo Welcomes a Sloth
Getty Images for Discovery, Inc
I am not sure what it is about the sloth, but I think they are the cutest. Apparently I am not alone. The Saginaw Children's Zoo is debuting a Two-toed Sloth as one of its newest family members.
Okra Mae made the journey from a zoo in Atlanta up to Saginaw where she is settling in nicely. Zookeepers are still giving her time to get settled into her new digs, so she will not be available for public viewing until April 15th.
The Saginaw Children's Zoo is home to more than 150 mammals, birds, reptiles, amphibians and invertebrates. They are all loved by zoo keepers and each one is named and lovingly cared for.
The zoo is also home to a few feathered friends who like to walk around the beautiful gardens and walkways, so be on the lookout for peacocks and other birds.

Enter your number to get our free mobile app