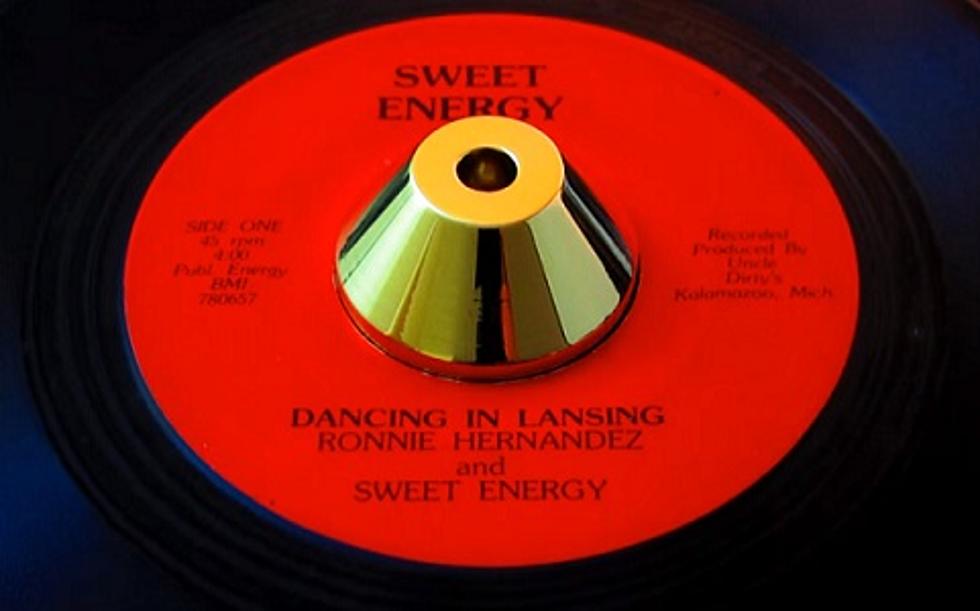 Remembering Lansing Musician, Ronnie Hernandez: 1951-2019
Screenshot courtesy of John Manship, youtube
One of my favorite local 45's (remember those?) is "Dancing In Lansing" by Ronnie Hernandez.
68-year-old Ronnie left this world August 7th, 2019 following a surgical procedure.
Ronnie was – and will forever be – a legendary Lansing musical icon. For a period of time in the 1970s, Ronnie drummed along with Danny Hernandez & The Ones, whose biggest local hit was "You Haven't Seen My Love" on the Spirit records label in 1967 (other singles by The Ones followed: "Don't Let Me Lose This Dream" in 1968 on the Motown Records label, and "As Long As I've Got You" on Motown's Rare Earth Records label. Their Spirit Records album, "Back Home", was released in 1970). They played gigs alongside many Motown artists, including Smokey Robinson & The Miracles.
Ronnie's solo hit, "Dancing In Lansing" (with Sweet Energy) was released in 1980 on the Spirit Records label.
There was a CD released in 2012 called "Lansing Covers Lansing", which is a compilation of Lansing-based songs covered by other local artists. Included in this collection is "Dancing In Lansing" by Calliope and "You Haven't Seen My Love" by Narc Out The Reds.
In the mid-60s, Ronnie was a member of the band Balloon Farm - not to be confused with another band by that name, who had a hit with "A Question Of Temperature" in 1967. Music lessons? Don't be silly. Ronnie taught himself how to play drums as well as a handful of other instruments.
Ronnie was well-known in other parts of Michigan, not just the Lansing area. He also gigged throughout Chicago and wrote commercial jingles for Budweiser, McDonald's and others, even arranging music for "The Oprah Winfrey Show."
His loss was felt by all the locals - musicians and public alike - who grew up and were entertained by Ronnie. His Spirit album, Ronnie Hernandez and Sweet Energy can still be found online and is one of those collectibles you should make sure you have on hand.
LISTEN TO "DANCING IN LANSING:
LISTEN TO "YOU HAVEN'T SEEN MY LOVE: