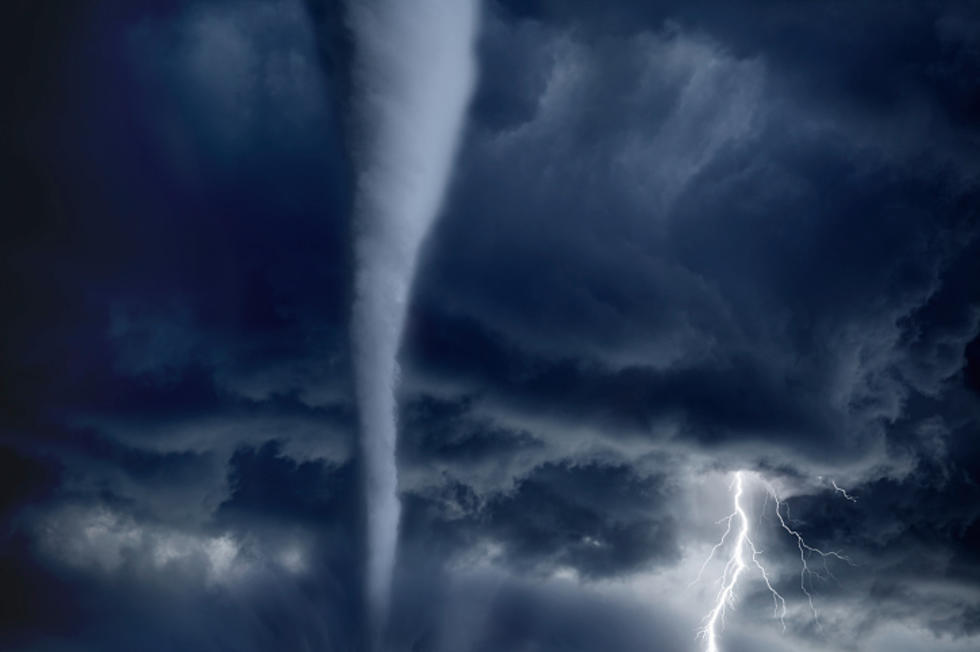 Risk of Tornadoes Has Increased for Michigan Today
Photo courtesy of Getty Images/Ig0rZh
Yesterday we told you that there was a slight risk for tornadoes in the Lansing area. Well, unfortunately, that slight risk has now turned into a moderate risk. It's one of those days that you are certainly going to want to pay close attention to changing weather conditions throughout the day.
So, what can we expect today? Well, the National Weather Service says that severe thunderstorms are expected this afternoon and evening, most likely between the hours of noon and 9 pm. The main threats with the storms today will be "damaging wind gusts up to hurricane force" that are expected from late morning through late afternoon. Wind gusts could reach 70 mph.
. We'll also possibly see some large hail--up to 1 inch--and of course, the other big part of the forecast is that the NWS says there's the possibility of a "few tornadoes."
As you can see in the map from the National Weather Service below, the Lansing area is right in the red area (a place you don't want to be when it comes to maps like this one) and our friends at WILX have issued a 'Weather Alert Wednesday' for the weather that's coming our way later today. Click here to see the latest forecast from WILX.

Enter your number to get our free mobile app
Photos Of The Hail Storm That Hit The Lansing Area on Tuesday, April 7th, 2020