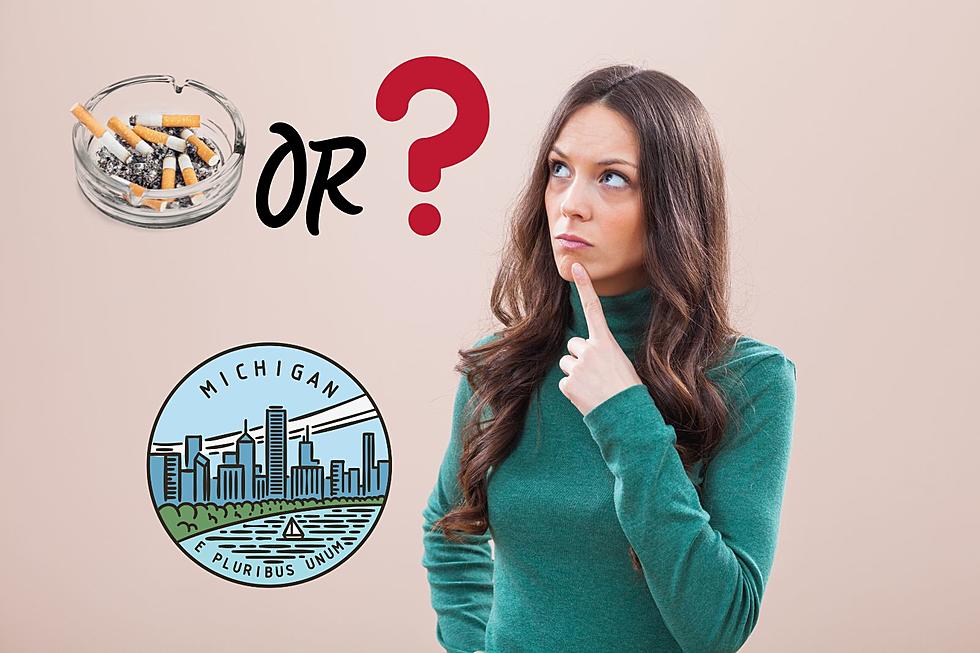 The 3 Questions You're Never Asked in Michigan Anymore
Canva
It's happened. I said it out loud. I didn't mean to say it, but it just came out. I swore these 4 words would never cross my lips, but there, that day, that moment...I watched those words exit my mouth, knowing that they would forever be out now.
Back in my day
Still kinda stings even writing it but, it happened. It's time to acknowledge and move on.
I'm sorry, I should give you a little backstory here. I was talking with my kids as we were bringing up groceries (by bringing up, I mean a three-story walk-up with no elevator kinda up) from the truck when I said, out loud, "This would have been tough with paper bags"
"You mean gift bags?" one replied, "The ones we never have cringle tissue for?"
"No" I replied, "back in my day"...
Everything stopped. I aged 37  years in that one moment. My back hurt and at only 3 pm I felt the need to eat dinner, but at a low price (if I'm out too late or spend too much money I won't be able to pinch my pennies to afford cable so I can watch reruns of Matlock, Maverick, and Mary Tyler Moore).
Don't worry, I snapped out of it. I was struck with an epiphany or a plastic bag I'm still not sure, but I did think of 3 questions that used to be a part of our daily lives, but now have completely disappeared:
Will that be cash or credit?
I know technically we are still making this choice, but it isn't asked nearly as much as it was when the century's first name is "19" most kids gloss over anyway. What question has replaced this one?
You don't have Venmo? HOW OLD ARE YOU SIR? ARE YOU LOST?
Party of 2? Smoking or Non?
Some old diners' tables still smell of a time when people smoked and everyone around them smoked with them. This included shopping malls, grocery stores, dentist offices, doctors' offices, hospitals, and in the Oval Office.
This question has been replaced with:
Do you have any food alergies we should be aware of?
Would you like paper or plastic?
I always buckled here. Paper or plastic? I honestly don't know.
"Whatever you recommend" I'd reply, not knowing if there was an obvious reason to choose one or the other. This question has now been replaced with:
What do you mean I have to bag my own groceries?????
I'm still not over that one. Next thing you know they are going to ask us to get carts.
Michigan Natives We'd Love to See Host Wheel of Fortune
Let's fantasy cast Wheel of Fortune with these 13 Michigan natives and see how they would change the face of this television staple.