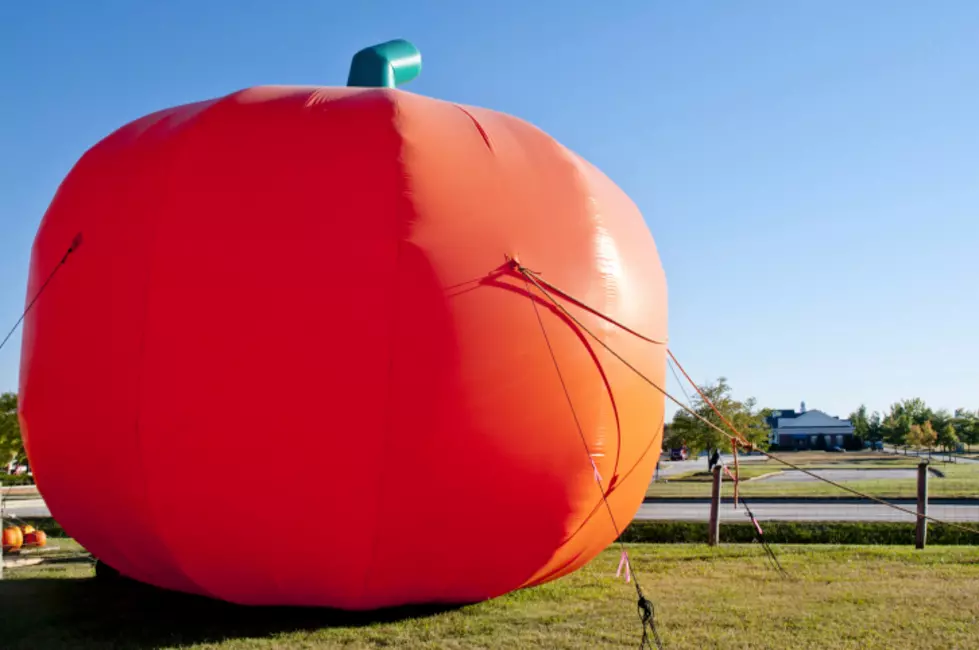 Amazing Pumpkin Patches the Family Will Love In Mid Michigan
robeo
Going to the pumpkin patch during Halloween is a tradition for many families, including my own. It's a tradition that I hope my kids will carry on with their own children.
I look forward to climbing into the car to start our quest to find the best pumpkins to carve. Rain or shine, we are prepared. There's more to finding the perfect pumpkin then just the pumpkin. Maybe the perfect pumpkin includes the conversations with our kids while they are on the hunt. For me, it's the time I get to spend with my kids that means so much. I know it means a lot to them too. When they find their pumpkins, I will know because of the giant smile on their faces.
When I grew up, my parents and I would get our pumpkins at the grocery store. There was no, "let's pack it up into the station wagon and go search for pumpkins!". Mine was, "we're heading to the store to get pumpkins". I never experienced the thrill of going to a pumpkin patch until I moved to the Lansing area in 1996.
We have a lot of awesome places you can go in mid Michigan to find the perfect pumpkin or to create awesome memories while doing your pumpkin hunting. Going to the pumpkin patch has now become an experience. A lot of pumpkin patches have petting zoos, rides, live music and more. Why not make the whole event a fun experience for you and your entire family?
Amazing Pumpkin Patches in mid Michigan
Brimley's Pumpkin Patch - 294 S Every Rd, Mason, MI 48854
Barkham Creek Farms - 181 Haslett Rd, Haslett, MI 48840 - I love this place. They have a kind staff.
Shawhaven Farms - 1826 Rolfe Rd, Mason, MI 48854
Rowe's Farm Market & Pumpkin Patch - 4047 W Columbia Rd, Mason, MI 48854
Uncle John's Cider Mill - 8614 US-127, St Johns, MI 48879
Reese Farms - 14633 Wood Rd, Lansing, MI 48906
Jarrad Pumpkin Patch - 2027 E Britton Rd, Morrice, MI 48857
Andy T's Farm Market - 3131 US-127 BUS, St Johns, MI 48879 - I was there on Sunday. Make sure you check out the goats.
Peacock Road Family Farm - 11854 Peacock Rd, Laingsburg, MI 48848
PeePaw's Pumpkin Patch - 6300 S Bradley Rd, Bellevue, MI 49021
Smilowski Family Gardens - 6345 Wells Rd, Jackson, MI 49201
Halloween in Michigan