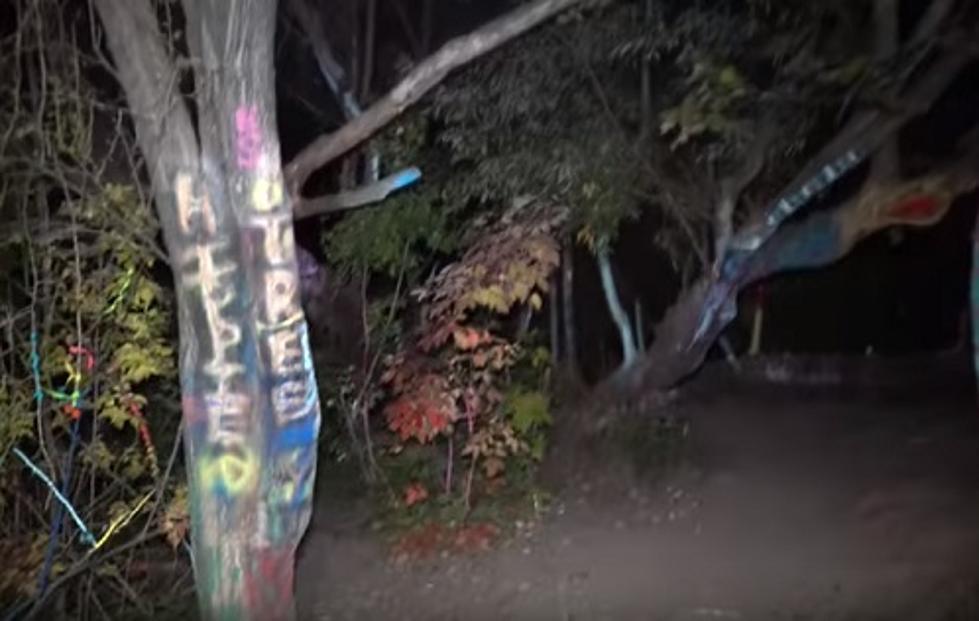 HAUNTED MICHIGAN: Traverse City's "Portal To Hell"
Screenshot courtesy of Ruin Road, youtube
One of the most haunted places in Michigan is the Traverse City State Hospital, 1200 West 11th Street, Traverse City.
It was built as a mental asylum in 1885 and also administered to people with diseases/conditions such as typhoid fever, diphtheria and tuberculosis.
Some who have paid visit to this place – patients and non-patients – feel weird vibrations of things that have long passed…thanks to the Gothic-style buildings, underground tunnels and balconies with cages. The spirits of passed-on inmates are said to roam the halls and rooms, with witnesses sighting shapes in long white hospital gowns and hearing the usual noises: moans, sounds of despair, etc.
The asylum closed in 1989 and sat abandoned until 2000 when most of it was renovated into condos, restaurants, and shops.
But not all was restored…one building remains empty, and a massive tunnel system lies underneath, connecting all the buildings. These are said to be loaded with paranormal activity.
As for the 'Portal to Hell', you can find it at the Hippie Tree, back in the woods just west of the hospital. The location of the tree is said to be where the spirits of those who died in the hospital congregate. One story says that in the 1950s, two boys were playing by the tree when an asylum inmate escaped and found them there. He murdered one of them and buried the body in a nearby spring.
Visitors to the tree late at night have heard disembodied voices, and had stones & rocks thrown at them. As for the portal, if you walk around the tree a certain way, the 'Portal to Hell' will open and you will be drawn into it to join the damned souls of former asylum inmates. However, many who attempt this don't completely walk around it…there is so much timber, that they end up going under and over fallen branches. To correctly circle the tree, you must not jump over or walk/crawl under any limbs. Walking around it the correct way involves going through heavy brush, stickers, probably poisonous plants, and more. It will take a considerable amount of time.
Read more "Haunted Michigan" locations by CLICKING HERE!
MORE CREEPY MICHIGAN STUFF:
Grand Ledge Spiritualist Camp, 1895-1910
The Ghost Town of Sharon, Kalkaska County
Vintage Michigan Graveyard Photos