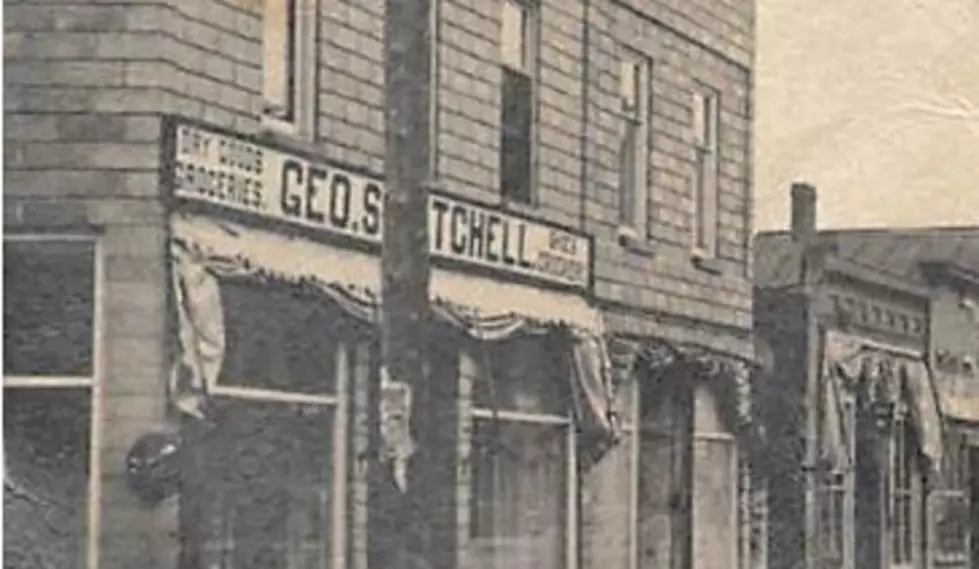 A Closer Look at The Old Businesses of Downtown Leslie, Michigan
available @ worthpoint.com
I have posted many pictures in the past of main streets and downtown areas of many of our Michigan towns and cities...and I have done one on Leslie.
But sometimes when you look at these old photos from 100+ years ago, you squint to try to read what some of the shop signs say. So I have tried to help a little bit with the gallery below. I have posted eleven downtown photos and then magnified some of the shop signs so you can see what these establishments were.
One of the shops happens to be what is probably Leslie's most historic and long-lasting business: Mitchell's.
Mitchell's opened in 1886, but not in the current familiar location. An immigrant from Scotland, George Mitchell was working by mining coal in Jackson and then opened up his first shop in Jackson. He moved it to Leslie in 1886 just east down the block on Bellevue Street. The old store did well as a grocer/general store and eventually moved to the busier downtown area in 1905. It has been there ever since – still open for business.
The grocery soon disappeared, followed by a paint and wallpaper shop, finally switching to its current clothing wares in 1981.
Now take a look at the gallery below and see if you may have heard of any of these old Leslie businesses!
The Old Store Signs of Leslie, Michigan
MORE MICHIGANIA:
Close-ups of Vintage Lansing Downtown Shop Signs
Jackson's Downtown Store Signs, Closeup: Early 1900s
A Look Inside Old General Stores