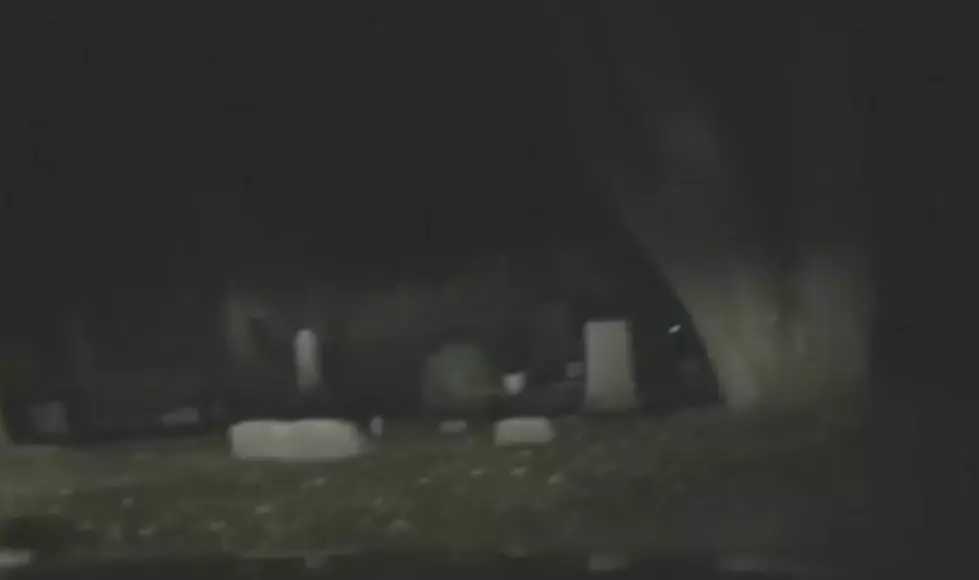 HAUNTED MICHIGAN: The Cemetery Ghost Who Holds Your Hand
Screenshot courtesy of Michelle-Just Playin youtube
This Michigan graveyard has been called one of the most haunted cemeteries in Michigan...and it's one where a lot of ghost-hunters & paranormal investigators flock to. It's Nunica Cemetery, established in 1883.
According to many ghost investigators, the cemetery contains the spirit of a little girl who has been known to grab & hold onto people's hands as if looking for some kind of security or comforting.....visitors have felt their hand become freezing cold, even in 70-80 degree weather; and temperature gauges that were on hand proved it. Other paranormal activities here include voices from nowhere and the apparition of a mysterious 'lady in white.' Also, look for the grave of Civil War hero Joel Bond who died in 1925; his spirit has been known to flirt with lady visitors who come close to his resting place.
Other instances as to why this place may be seriously haunted:
1) In the center of the graveyard is a portion with many, many graves of children who supposedly died from a 1920's outbreak of the flu.
2) Graves in front of the cemetery are rumored to be buried on what once was an old Indian burial ground.
Even professional paranormal investigators tend to get creeped out by this place. According to paranormal investigator Amberrose Hammond, "There were times when we would pull up at night, stop the car, roll down the windows and just stare into the blackness. Within two minutes we'd be turning the car back on, rolling up the windows tight and heading back out onto the road and somewhere pleasant. You just don't feel welcome sometimes and it's the oddest feeling."
Located on M-104 just off the I-96 exit, at 12197 Cleveland Street in Nunica, Michigan. This place has had it's share of disrespect by vandals and thrill-seekers...therefore, local volunteers keep an eye on it. When visiting, obey signs and treat the land with respect so others can enjoy visiting in the future.
ALWAYS GET PERMISSION TO ENTER BUILDINGS, LOCKED CEMETERIES, ETC. TO PROTECT YOURSELF; IT'S NOT THAT HARD. MANY SELF-CALLED "GHOSTHUNTERS" HAVE BEEN APPREHENDED THAT DID NOT GET PERMISSION.