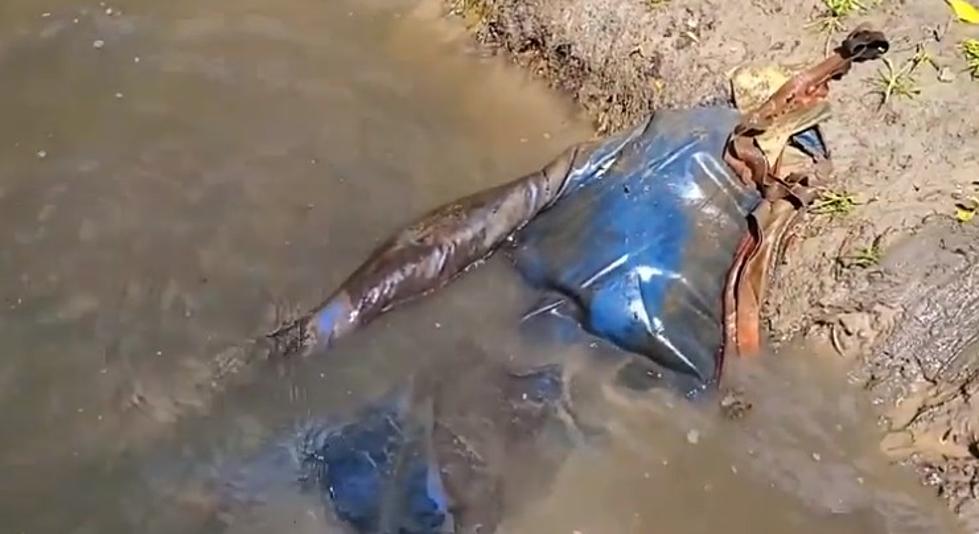 Mudlarking: Here's What Was Pulled Outta the Grand River in Grand Rapids, Michigan
The Michigan Magnet Man, YOUTUBE
Have ya ever been mudlarking? It seems to be coming back again. It's a wetter version of metal detecting along the beach...except this time, to mudlark you are IN the water.
A mudlark is someone who wades through bodies of water – rivers, lakes, ponds, streams – and scavenges for stuff discarded or lost, buried in the mud. During the 1700s and 1800s it was common to see poverty-stricken mudlarkers wading thru the waters and riverbanks that surrounded London, England.
Back then, a person would simply wade and feel around for stuff that they would bring up, clean off, and hopefully sell for a few pence. Some made their entire livings doing this. Nowadays, mudlarking is back, but not necessarily for making a living – it's for the fun of it. Those who are adventurous slip on some high waders, grab a camera, a bag, sometimes a metal detector, and a buddy...and then venture into a body of water. Most of the time it's a river or stream...and there are plenty of things to find even in the littlest stream.
Some of the oddest things have been discovered while mudlarking: weapons, bicycles, shopping carts, car seats, clothing, sports equipment, cell phones, furniture, CDs, and much more.....even corpses.
Yep – mudlarking seems to be coming back again. If you decide to give it a try, make sure your feet are well-protected; there's a lotta broken glass lying on the bottom of streams. Make sure it's public land, too, so you don't get in trouble for trespassing. As far as being legal to mudlark, so far, you don't need a permit here in the United States. In some parts of England, you do.
Take a look at the gallery below of some Michigan mudlarkers and see what they found in the Grand River in Grand Rapids!
Mudlarking in Grand Rapids, Michigan
MORE MICHIGANIA:
Nightsoilers
Michigan's Ugliest Building?
Michigan's Lost Peninsula