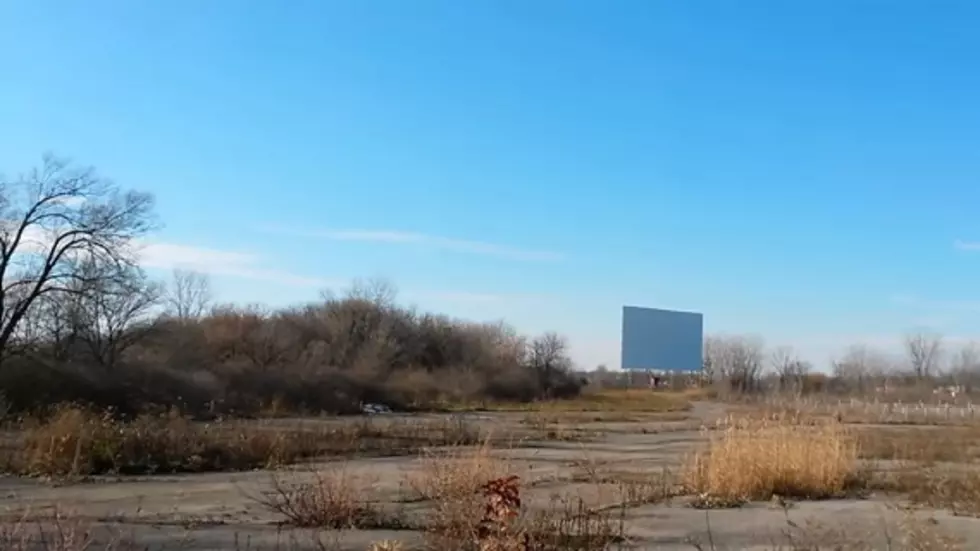 The Abandoned Miracle Twin Drive-In Theater, Burton
Screenshot courtesy of daryl turcott, youtube
The Miracle Twin Drive-in Theater in Burton still stands, a reminder of days gone by when you could see a double, triple, or quadruple feature, eat burgers, dogs & pizza, drink all kinds of pop (or whatever you snuck in) and make out with your steady without fear of getting caught by the parents.
The Miracle Twin could squeeze in 1,000 cars for their two screens. The highest price of admission before it closed down was just six bucks.
The theater was not without its problems...in 1975, one screen was showing "Bambi" while the other was screening "The Happy Hooker." Naturally, the theater owners got into some trouble. Parents who were watching the furry animated animal friends in "Bambi" would turn their heads and see adult action featured in "The Happy Hooker." Miffed, some parents contacted the Burton City Council, who sent the owners a reprimanding letter.
After being open since 1972, National Amusements shut down the Miracle Twin Drive-in at the end of their 2008 season. The concession stand was demolished in March 2012.
Currently, it remains a place where one can drive in and recall the days of eating greasy popcorn, listening to static-filled speakers, gagging on a smoky mosquito coil, sneaking friends thru in the trunk, in-car heaters that didn't work, steamy car windows, and humid summer nights.
Better get over there to see it before someone rips the REST of it down.
MORE ABANDONED MICHIGAN STUFF!
Abandoned AMC Headquarters, Detroit
Abandoned Water Park: Alice's Wonderland
ABANDONED DORAIS VELODROME
Abandoned Community
Abandoned Cement Factory, Bellevue
MORE: Where to See a Drive-In Movie in Michigan