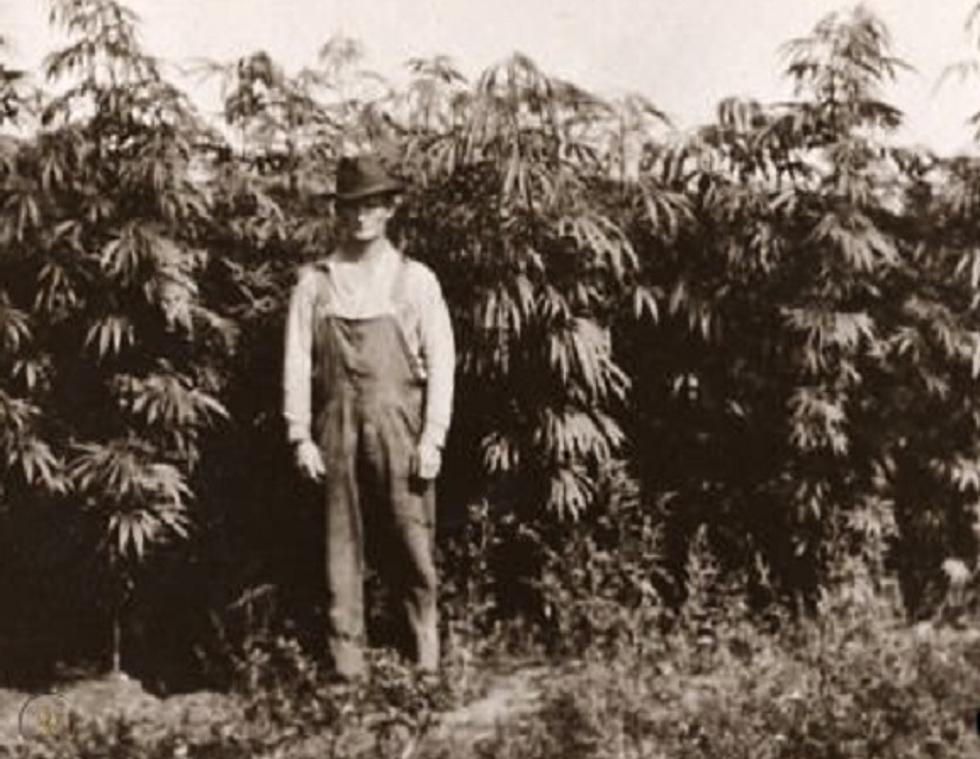 This Tiny Town has the Largest Marijuana Farm in Michigan
available @ worthpoint.com
Michigan's largest marijuana farm sits in Van Buren County in Michigan's southwest. The little town in which it resides is also home to three hundred families. Feelings are mixed about the farm:
1) It boosts the town's economy
2) It opened up a good number of jobs
3) But, well...it is marijuana
In a town of less than one thousand people, it's creating 200 jobs.
305 Farms is the name of the operation that now legally grows up to eighty thousand marijuana plants each year in the town of Lawrence. The facility is about double the size of a Meijer or Walmart, filling three hundred and fifty thousand square feet.
The town of Lawrence was founded in 1835 and named 'Mason' after Michigan governor Stevens T. Mason. It was platted but not recorded, so in 1843 it was re-named Brush Creek. After foreclosing on town founder John Allen, John Baker now owned most of the town land. He re-platted and re-named the town 'Lawrence' after the township.
Lawrence currently has a handful of businesses including a restaurant and party store/gas station....but with this pot-growing facility – and dispensaries – it's probable the boosted economy will bring more.
The 305 Farms facility sits on forty acres which was originally planned for a housing development...that idea became dust in the wind. With mixed feelings – and a realization that these marijuana folks had money to spend and invest - Lawrence eventually welcomed the idea.
As one resident was quoted as saying, according to Bridge Michigan, "There wasn't much of a choice. The big homes and the stores that (Lawrence) wanted didn't come through. The marijuana people had the money and (we) needed that money. But at least this is some progress."
The gallery below has a few photos of this enterprise, plus a couple of images of an earlier Michigan marijuana farm in the 1920s, and some vintage photos of the town of Lawrence...
The Largest Marijuana Farm in Michigan
MORE MICHIGANIA:
Michigan's Barnyards & Farmyards
Michigan Farmers
Roadside Stands and Farmers Markets, 1900-1950