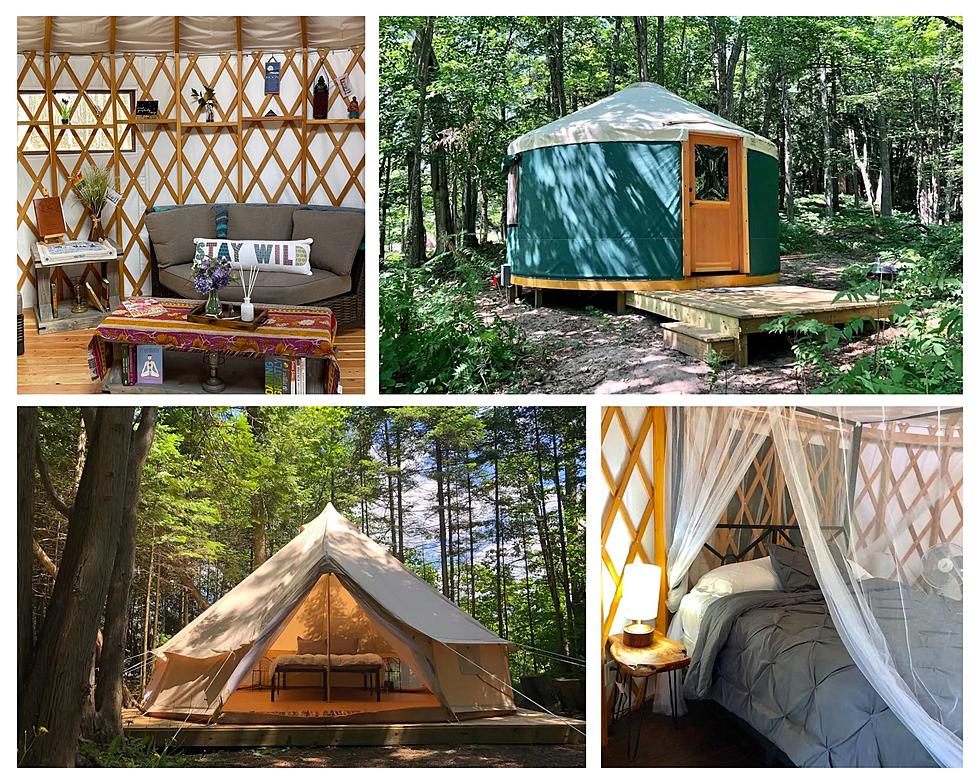 Take a Break From Civilization in These Michigan Yurt Rentals
airbnb/ vrbo/ MI DNR
Looking to get off the grid for a while? Now that it's finally warming up, it's a great time to get out of town and check out one of the many awesome yurt rentals in Michigan.
What is a Yurt?
A yurt is a circular tent-like structure. One of the oldest forms of shelter, yurts were used by nomadic ancient civilizations.
Why Is Yurt Camping Popular?
Yurt camping has increasingly grown in popularity in recent years. Alpha Camp names some of the reasons for that.
They can keep you warm in the winter and cool in the summer.
The round shape of the living space means less surface area is exposed to the outside temperatures.
Yurts provide less wind resistance as the wind moves around the curved edges rather than catching on straight sides.
Yurt Rental in Michigan
Yurt rental is available across the state of Michigan. Some yurts are more primitive, while others come equipped with full kitchens and bathrooms.
Some even have additional amenities like fire places! Several yurt options are available at different Michigan State Parks.
Yurts to Rent in Michigan
Get off the grid with these 12 Michigan yurt rentals!
World Travel Awards Top Michigan Hotels 2023
Ten Michigan hotels are in the running for best in the state in the 30th Annual World Traveler Awards.
Voting
is open through July 9, 2023.