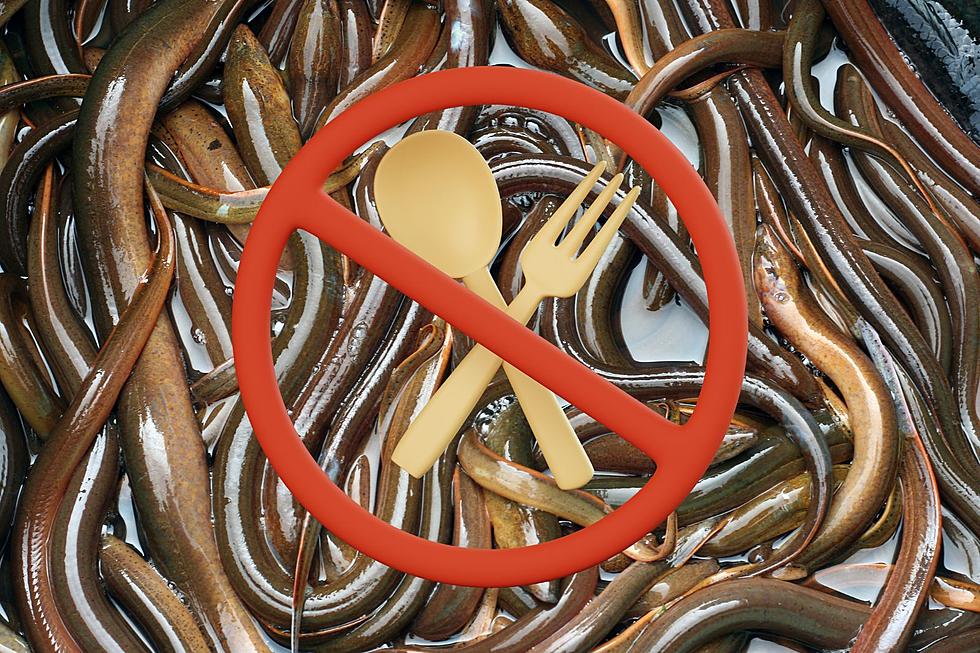 This Aquatic Michigan Species' Blood is Deadly
Canva
Those who love the outdoors in Michigan ask two questions about the Great Lakes fishing. Can you catch it and can you eat it? One such swimmer is born in the Atlantic Ocean and makes its way through locks and rivers into the Mitten States freshwater lakes.
American Eels in Michigan's Waters
Yes, we do have eels in Michigan waters and we used to have a lot more. According to the International Joint Commission, an organization created by the US and Canada in 1909 to preserve shared waters, populations of the American Eel plummeted in recent years:
The average number of eels migrating up the St. Lawrence River near Cornwall decreased from 1,000,000 per year in the 1980s to roughly 40,000 per year in 2013.
Efforts to increase the number of American eels in the Great Lakes area include 'eel ladders' in areas that affect the natural migration of these slimy swimmers, like hydraulic powerplants. Though not originally indigenous, their presence is good for the ecosystem.
The American Eel travels from the Atlantic Ocean into our Great Lakes via the St. Laurence River and other freshwater entries. They will spend the bulk of their lives in freshwater before heading back to the ocean to spawn and die. Only females make this journey, the males remain in the saltwater. The largest eel caught in Michigan weighed 7.44 pounds and was 43 inches long. That's nearly four feet of slimy freshwater eel!
The American Eel is Edible, Even a Delicacy, But Deadly When Undercooked
Yes, people eat eel and, in some regions, it's even considered a delicacy. Jellied eel is popular in England, other countries prefer it grilled, some fried, but all are cooked thoroughly.  Why? American eel blood is toxic to humans and other mammals when consumed raw and even just a small amount of uncooked American Eel blood could kill a person.
The toxins in eel blood cause severe muscle cramping, including the heart, but cooking the eel eliminates the poison proteins, making it fit for consumption. Catching eel in Michigan is legal, but not an easy task.
Jellyfish in Michigan