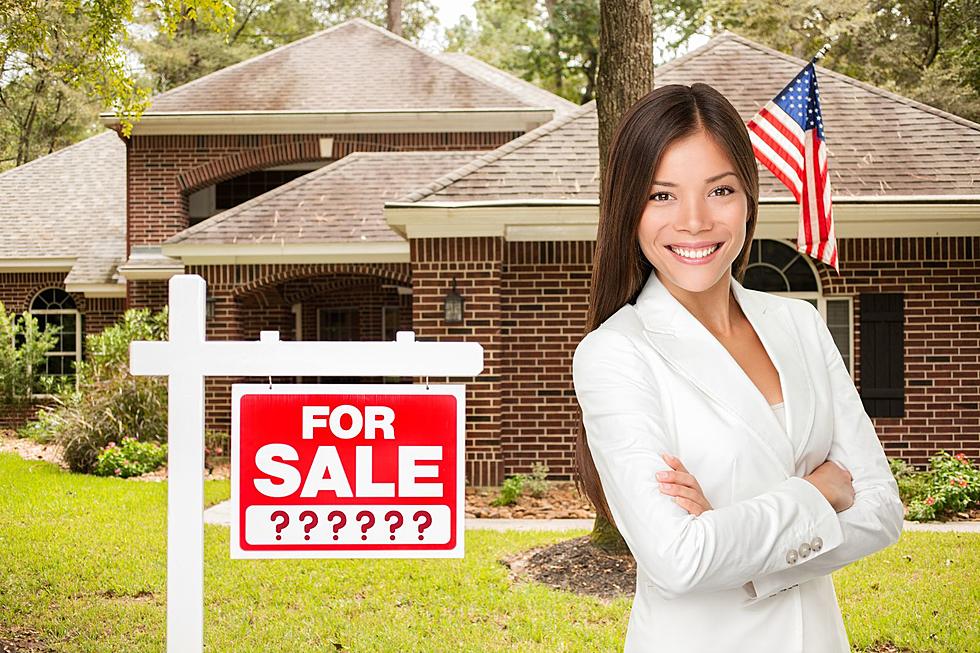 How Healthy is Michigan's Home Market With Current Interest Rates?
Canva
Is it the right time to buy? Is it the right time to sell? Michigan's real estate market can be as unpredictable as its weather, so knowing whether it's time to hunker down or venture out is good information to have when thinking about entering the housing market.
In June of 2023, the median sale price was $260,400, a 1.7% increase year-over-year but, the number of homes sold saw an 8.5% decrease within the same time frame. The icing on the cake for sellers: the median days spent on the market was just over 2 weeks, at 17 days according to Redfin.
On the opposite side of that coin, Freddie Mac records show both 30 and 15-year fixed-rate mortgages increasing from 5.30% (30) and 4.58% at the end of July last year to 6.81% (30) and 6.11% (15).
Michigan Housing Market: 5 Reasons It's Unlikely to Crash
Houzeo, a website tool for homeowners looking to sell without a realtor, is optimistic about Michigan's housing market's health, but barely.
1. Supply Is Limited
Based on data from Redfin and per April 2023 data, there is only a 2.6 month's supply of homes available. This means a bidding war for a listing is likely to ensue, which is great news for sellers, but makes it challenging for buyers.
With availability being what it is and then applying the law of supply and demand to it, it's a safe bet to assume home prices won't be changing significantly anytime soon.
2. New Home Construction is Slow
It's been years since Michigan has seen the construction boom of the 2000s. New and old developments were given life as mortgage lenders had very few lending limitations. Then things came crashing down in 2007 and new home construction hasn't been anywhere near the same level since.
This coupled with the fact that land hasn't become any less affordable and even if it were, the time to secure the purchase, get construction approval, and meet market demand just isn't there.
3. More Buyers Are Entering the Housing Market
In addition to those who may have already been in the market for a new home, Houzeo reports:
There's a strong demand for homes across various demographics. Millennials and Hispanics are in their prime buying years. As a result, there's still a limited amount of inventory available.
In an already competitive bidding environment for buyers, adding more qualified candidates to the pool tips the scales in the seller's favor.
4. It's Not Easy Qualifying for a Loan
Prior to the 2007 housing collapse, getting a mortgage was almost as easy as signing a document. Credit ratings weren't as important as getting the loan secured and off to the lender.
In today's Michigan real estate market better than 'good' credit is preferred as is a downpayment. Without either, the likelihood of winning the bidding battle isn't zero, but your odds are much better with a stellar payment history and a chunk of cash at closing.
5. The Foreclosures Are Far and Few Between
Following the crash of 2007, the Great Lakes state was flooded with foreclosures that astute investors and flippers alike scooped up in hopes of making millions. Of course, those investments were made on the backs of residents who overreached financially, thanks to questionable lending practices that allowed people to live beyond their means.
Since then people in the Mitten State have improved their ability to balance the household budget and hang on to their homes. This lack of foreclosures keeps the market lean, and healthy for the time being.
There is no gospel source or crystal ball that can truly predict what any market will do. The good news is, there are a slew of Michigan folks who specialize in this kind of thing.
The Most Expensive Homes for Sale in NJ
This list of ultra-luxury homes for sale in New Jersey offers something for everyone- assuming you can afford the price tag.
These Three Michigan Homes Have Heated Driveways
On a cold, wintery day wouldn't it be nice to be able to flip a switch and have all that snow and ice melt off your driveway? No shoveling, no wrestling with the snowblower - just a little bump in your electric bill, and all that white stuff is gone.
We found three homes for sale here in Michigan that feature heated driveways.
And one of them (which is located in Kalamazoo) is listed for under a half million dollars.
#1 is in Holland. It's a 5,000 square foot beauty that lists for $3.5 million.
#2 is in Grand Haven. This five-bedroom home is on the market for $2.7 million.
#3 is in Kalamazoo. This is the most affordable of the bunch listing for just $499,000.