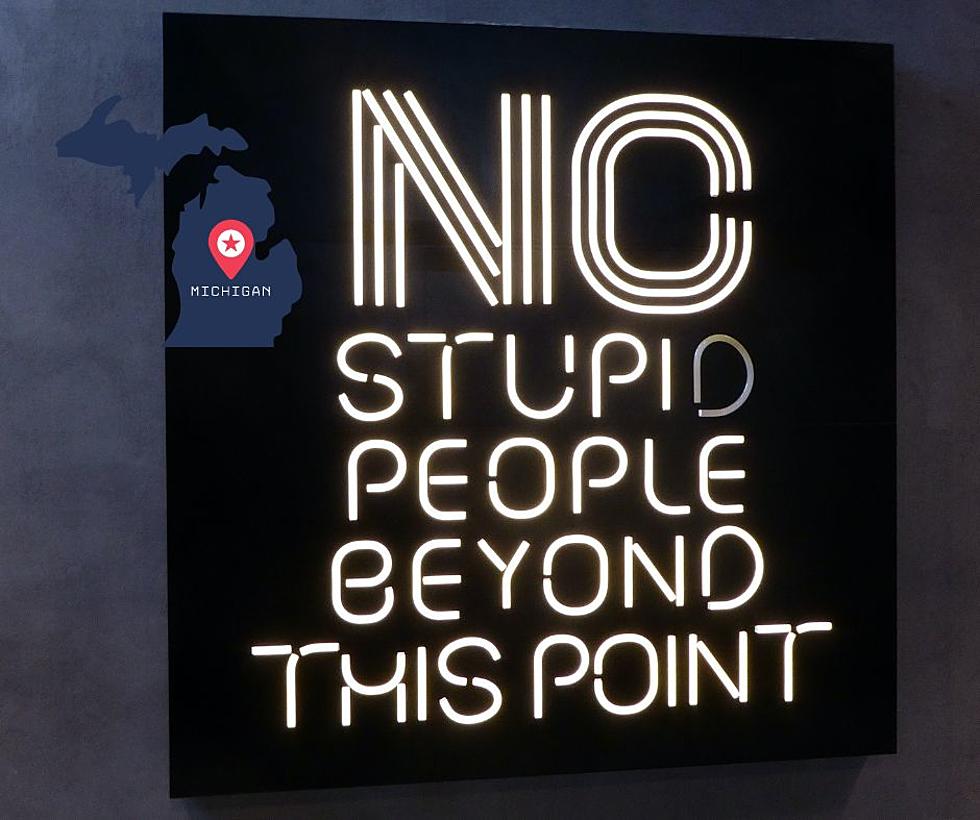 Where Does Michigan Fall on Ranker's Dumbest States List?
Nick Fewings on Unsplash
Yes, Michigan! We're not number one—or even in the top 10!
Michiganders rejoice, Ranker's readers have decided (thus far) that the residents of The Mitten State are smarter than at least 30 other states!
Alabama currently holds the number one slot on Ranker's Which States Have the Dumbest People list. A close second is Florida, with Mississippi, Arkansas and Louisiana rounding out the top 5. Arkansas seems a little out of place on this list honestly, as the rest of the top 5 states have alligators and large snakes, which seem to go hand in hand with dumb behavior.
Yes, that is a picture of an alligator eating a smaller alligator. On behalf of the north, we'll take tornados, you guys keep your dinosaurs.
A quick Google Search of 'Alabama Man Stories', gives us some insight as to why those who scream "Roll Tide" for no reason may top the list. Here are some of the AL.com headline highlights from 'Bama:
Man tries to marry computer
The gun was hidden where?
Man on kayak vs gator
Peanut butter and jailbreak
Florida honestly deserves the number 1 slot, with ClickOrlando.com headlines like:
Florida woman wants Sugar Daddy Mommy Appreciation Day
Florida woman pulls gun in drive-thru due to item not on the menu
Daytona Beach man attacked by an alligator after answering the door
Man accused of trying smuggling 38 pounds of meth through Orlando airport
If we're being honest though, Michigan has its fair share of headshaking headlines too:
Michigan woman caught stealing during Shop With a Cop event
Woman accidentally glues her eyes shut
Michigan woman pronounced dead, found alive later in funeral home
Despite some fairly impressive dumb headlines, Michigan is ranked 31st on Ranker's list as of press time.
I think we should unite, collectively head to Ranker, and upvote Ohio from 13 to number 1. All they need is some gators and a little bit of time.
READ MORE: 10 Conspiracy Theories With Michigan Connections