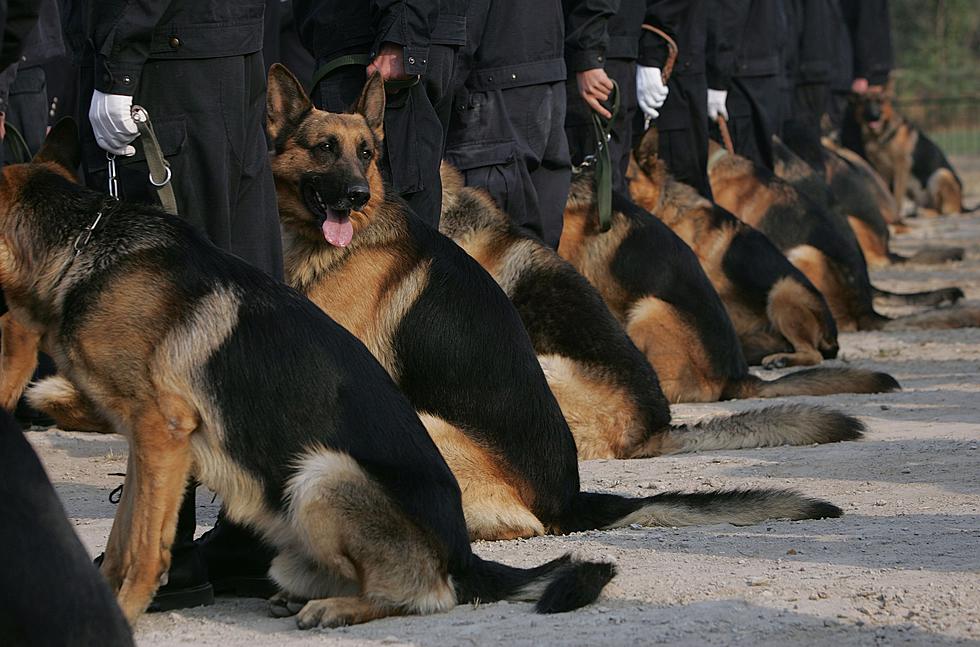 Mason K-9 Unit in Service, Ready to Serve and Protect
China Photos
I've always been fascinated by K-9 Units and how they operate.  It's amazing as to much training goes into each and every K-9.  It certainly is a commitment to train these wonderful police dogs.
According to WILX:
The K-9 Unit is used for tracking, searching, explosives detection, and apprehension of suspects in very specific situations conducted under department policy.
Ever since my dad was a police officer and my brother too, I got to know many police officers in the Greater Lansing area.  In fact, one of those police officers was part of the K-9 Unit for the Lansing area and told me many stories about his trained K-9 and how they both solved crimes.
Training K-9 dogs is very time consuming and very rewarding once the dogs are finished with their training and then officially put in service.
WILX adds:
An April 16, Mason's newly formed K-9 Unit graduated from Mid-Michigan Police K-9, LLC and were put in service.
I can tell you that each police officer assigned to their own K-9 Unit is very dedicated to their police dog.  It's almost like they're never separated and are best of friends until it's time to go to work.  Trained K-9's are excellent at sniffing out explosives and attacking on command.
WILX also tells us:
The team, made up of Officer Hayden Wildfong and Tamarack is certified in patrol and explosives detection.  In addition to their initial training, the team will complete ongoing training with other established area law enforcement K-9 teams.
Check out these 50 fascinating facts about dogs: