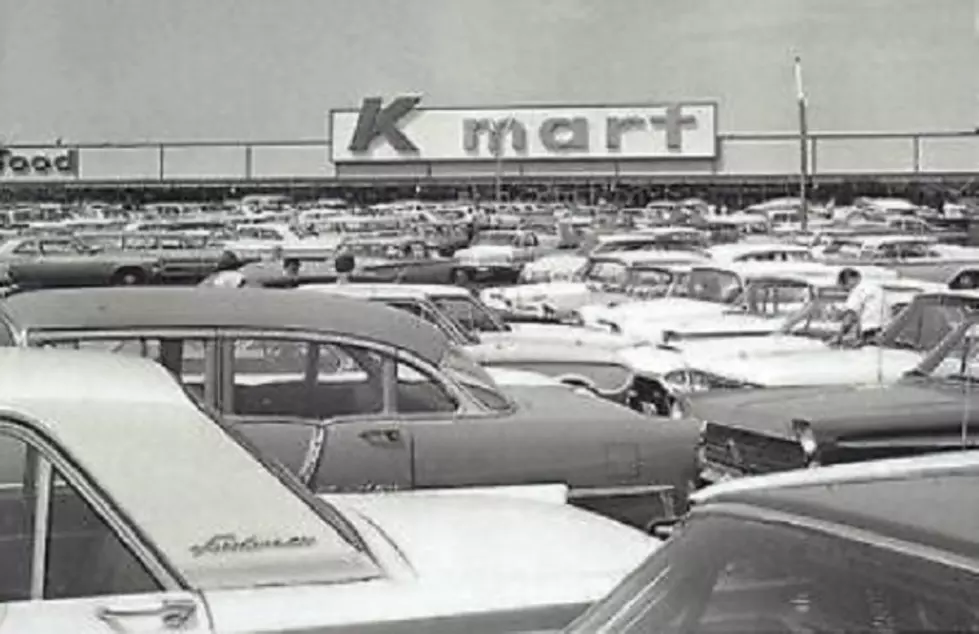 The Last Kmart Shopping Center in Lansing
worthpoint.com
The Cedar Street Kmart opened on November 12, 1970 and had a good run – approximately 47 years by the time it closed in March 2017. It didn't stay empty for long, though... it was all revamped inside and turned into a storage facility. If someone blindfolded you and dropped you inside, you'd never know it was once a Kmart.
Kmarts hold a special place for those who shopped there in the early days. Those Kmart 25-cent sub sandwiches, blue light specials...yeah, and even bottles of Big K pop.
In its heyday, Kmart was HUGE, wiping out all competitors, people flocking in every day of the week and especially on holidays and weekdays where the kids could join mom on a spending spree.
As a kid, I dug the toys – as a teenager, I would go there to look for rock 'n roll records. Singles were anywhere from 69-cents to a buck and an average price for albums were $2.69 (mono) and $3.69 (stereo).
The very last Kmart in Michigan was located in Marshall...it closed on November 21, 2021. The gallery below shows Lansing's Cedar Street location and what it looks like as a storage facility.
The Last Kmart in Lansing (Cedar Street)
MORE MICHIGAN STORES:
Michigan Kroger Stores, 1900-1950s
Emptied Sears Store, Jackson
Michigan 5 & 10 Stores