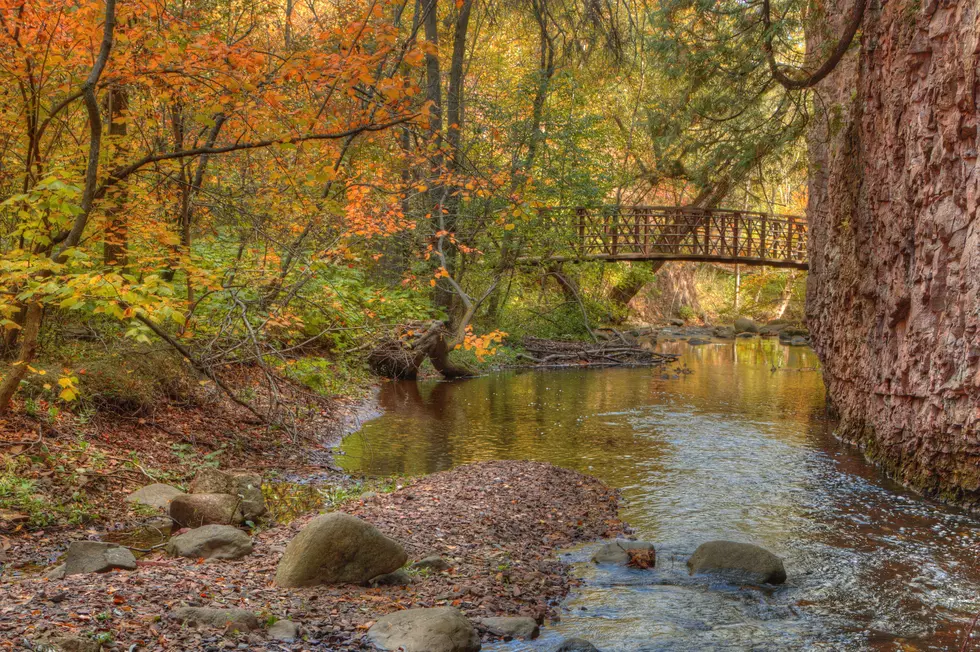 Lansing Has The Best Parks and Playgrounds Around
Jacob Boomsma
There are quite a few parks and playgrounds in the Lansing area that are absolutely fantastic.  When my kids were younger, I would take them to parks and playgrounds all the time.  It would just be the thing to do on weekends.
Let's get started.  Lansingfamilyfun.com has picked over 40 must visit epic parks in the Lansing area.  And I think I've been to every single one of them.
Lansingfamilyfun.com said that these parks have met the standard of fun, not just for babies, not just for big kids or adults but parks the whole family will love.
Let's take a look at several parks in the Lansing area that are very popular:
1. Frances Park on Moores River Dr.  Love this park.  Not only did I propose to my wife in the Rose Garden at Frances Park, I also started the mid-Michigan Safety Patrol Picnics at Frances Park back in 1978.  The Rose Garden is beautiful and there's a lookout point onto the Grand River.
2.  Valley Farms Park Community Center on Brook Rd.  Lansingfamilyfun.com tells us that this park is home to a newly renovated baseball diamond plus a great playground and climbing structure.  Plus it's also connected to the trail that leads to the Granger Meadows park and hill.
3.  Hawk Island on E. Cavanaugh Rd.  This is an awesome park too.  It's home to the Dragon Boat Races in the fall.  One of the best places to cool off in the summer, and great for sledding and tubing in the winter.  And according to lansingfamilyfun.com, their splash pad is fantastic fun too.
4.  Moores Park on Moores River Drive.  I went to this park many times back in my high school days.  It has a huge round public swimming pool that is one of the last of its kind.  Play on several playgrounds, walk down the Riverfront Trail and so much more.  Courtesy of lansingfamilyfun.com.
We just gave you four out of over forty great Lansing parks and playgrounds that are absolutely the best ever.  Are you ready to check them all out?  Lansingfamilyfun.com has them all.  Enjoy!
LOOK: Here are the best small towns to live in across America