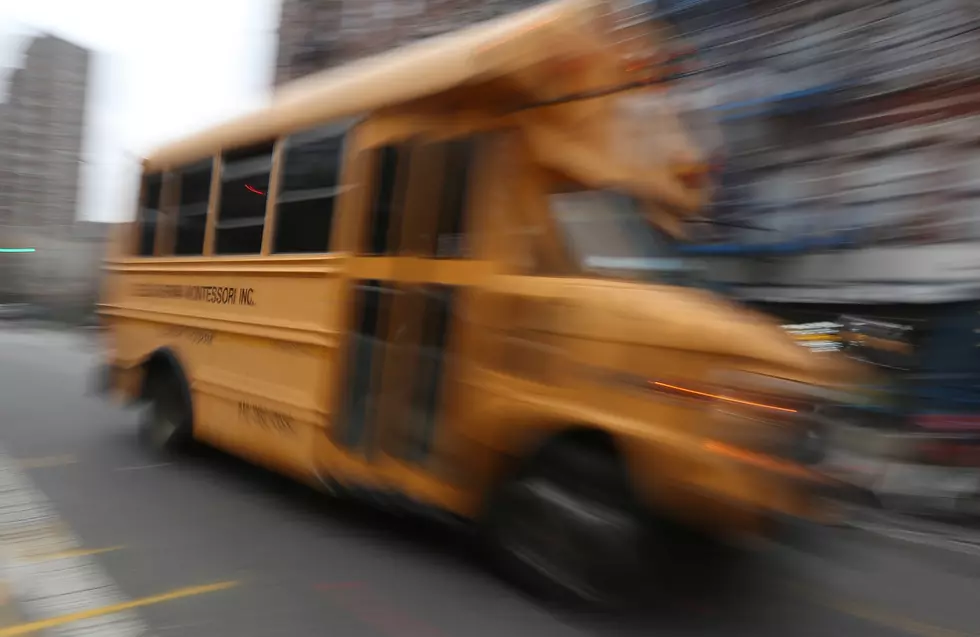 Kid Steals School Bus Goes On Joy Ride
Getty Images
An 11 year old Louisiana boy took police on quite the joy ride, this after he stole a school bus. Yes, he is 11 years old.
Louisiana Police ended up arresting the child after he crashed the school bus into a tree.  Luckily the boy was not injured.
Police in Baton Rouge got the call before 11AM, and according to a spokesman for the department, several units responded to the call. What they saw was a child driving the stolen school bus, laughing as he lead the police on a 45 minute wild ride. The child allegedly taunted and flipped off officers as he hit several other vehicles in his path.
The wild ride finally ended when the 11 year old crashed into a tree. The child was not injured in the crash, but one of the vehicles he hit did cause injury to a passenger in the car.
Police say that it is unclear just how the the kid got ahold of the keys to the bus that was stolen from the Baton Rouge Head Start School. Regardless, the 11 year old, who appeared to be having the time of his life, laughing on the 45 minute joyride, did get arrested. The child is facing a few charges, the theft of a vehicle, aggravated flight, three counts of damage to property and one count of aggravated assault.
Yes, it was quite the day for the youngster, stealing a school bus, leading the police on a wild ride for 45 MINUTES, and getting arrested.  Quite the day.

Enter your number to get our free mobile app
See the Must-Drive Roads in Every State