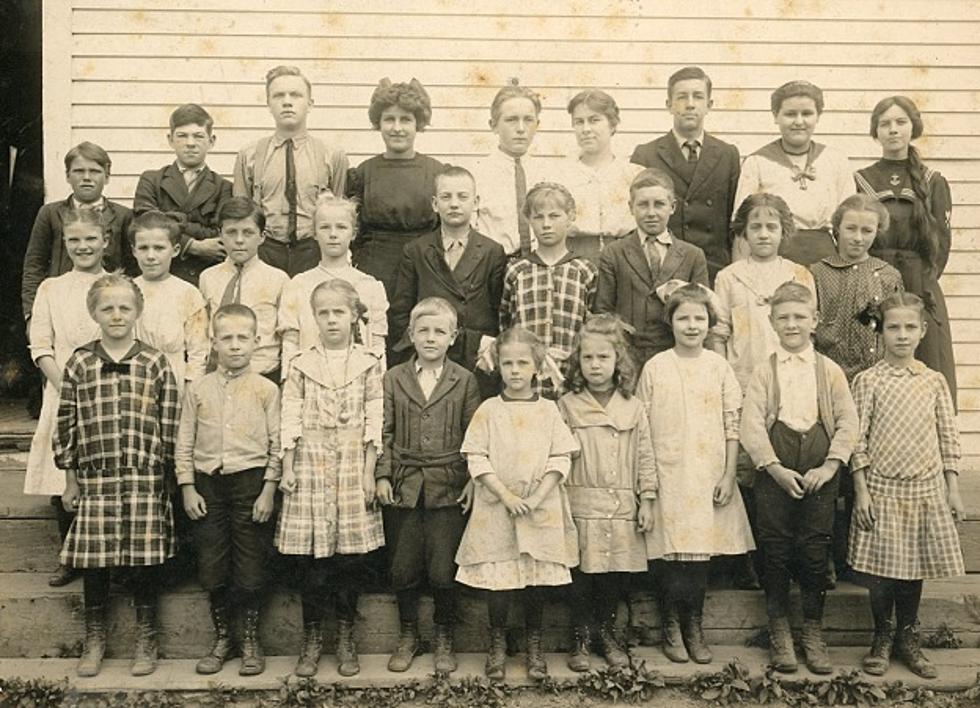 Why this 1878 Schoolhouse Was Named "Jug Corners" – Kalamazoo, Michigan
public domain
Was Jug Corners a real place? A real place yes, but not an official or incorporated one...and it does not even show up on old maps or atlases. And it was never even a town or village. So what's left to show for it? The old school house, that's what. The old school sits at the intersection of D Avenue West and North 12th Street in Kalamazoo.
Originally made of red brick, the school is believed to have been around since at least 1871, when the earliest records of the school began. In 1878, the original brick was ripped away in and a new schoolhouse soon replaced it. And hey, how about those students? A 1949 newspaper story reported "pioneer teachers labeled Jug Corners School students the 'orneriest' to be found anywhere, and that in one year, 1875, six teachers came and quickly departed, one after only two days." After the school closed in 1954, it was bought by the Church of the Nazarene, who used it for worship and made additions: a kitchen, sitting room, and storage area.
Okay, so the question: why was this intersection called "Jug Corners"? In the late 1800s the four corners started getting nicknamed "Jug Corners" due to an old pottery facility that stood on the corner back in the 1840s. Did it actually produce jugs? A 1938 school reunion was held where the attendees were told "the factory had been so unsuccessful that it only produced one jug before the owner abandoned it and skipped town."
In 1980, the school was sold and turned into the Hickory Stick Shoppe selling crafts, paintings, rugs, ceramics, pottery, and other items. It later became an antique shop.
The building still stands and retains the name "Jug Corners School". According to Now Kalamazoo, "It is now a thriving event center.....named The Bellflower. a room filled with tables and people making wreaths..... It is rented out for any number of purposes for up to 50 people, such as for private tap dance classes, as well as parties like bridal and baby showers."
Take a look at some photos in the gallery below.
Jug Corners School House, Kalamazoo
MORE OLD MICHIGAN SCHOOLS:
The Old Glawe One-Room Schoolhouse, Presque Isle County
Frog Mountain School, Macomb County
Abandoned Crow Schoolhouse, Allegan County