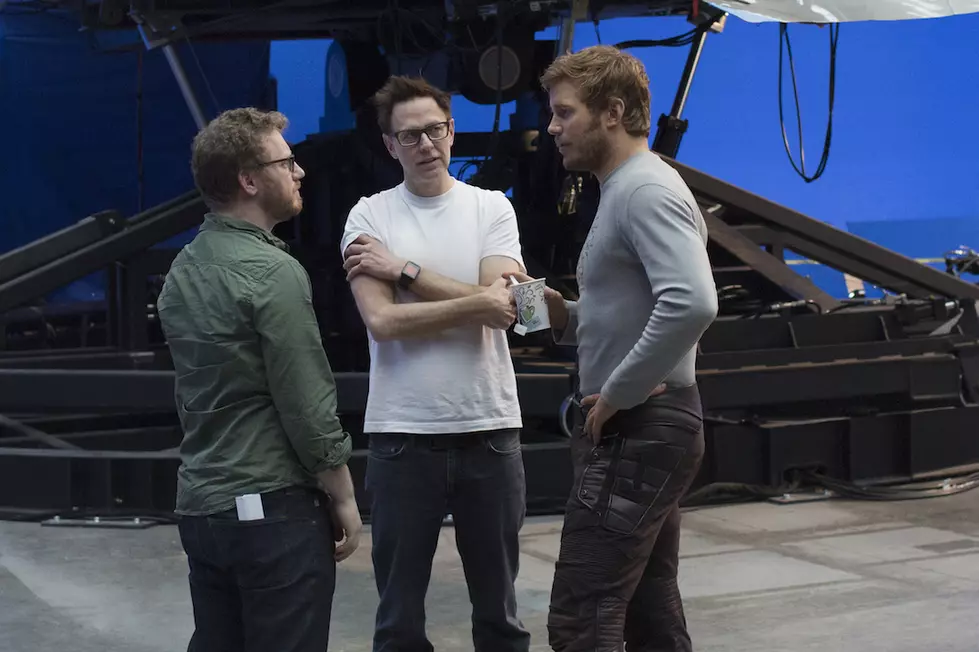 James Gunn Is Not Returning to 'Guardians of The Galaxy'
Marvel
Fans made petitions. The cast wrote a joint open letter. But in the end, Disney is sticking with its decision to fire James Gunn after old, offensive tweets were brought back to light last month. There shall be no more Awesome Mixes. The Awesome Mixes are done, guys.
Variety reports that Gunn had a meeting with Walt Disney Studios chairman Alan Horn about the situation, but it did not change the company's position that Gunn had to go. He's still out, and Guardians of the Galaxy Vol. 3 is still in search of a new director:
Gunn and his UTA reps pushed hard for him to be given a second chance, and Horn decided to take the meeting but only as a courtesy to clear the air with Gunn. Though the meeting was described as civil and professional, sources say that Horn stood by his decision to not reinstate Gunn as director. Insiders say Marvel president Kevin Feige was out of town and unable to attend. Sources added that while it was rumored that Feige was pushing to bring Gunn back, Feige stands by the studio's decision to not bring back the "Guardians" director for the third installment.
Kevin Feige has a lot of power over what goes down at Marvel, but clearly he is not the final say on stuff like this.
Now we wait and see what happens next for Guardians. At least one cast member, Dave Bautista, has been vocal about not wanting to make another film without Gunn. Under other circumstances, I could see the film getting canceled entirely. But Guardians has become one of Disney's signature Marvel series, and even beyond the movies it generates a ton of money for the company through toys and licensing and theme parks (Guardians of the Galaxy rides are coming to pretty much every Disney park around the globe.) Plus, Guardians Vol. 3 is one of the only Marvel movies confirmed for the post-Avengers 4 MCU. But now it will look very different than the one that was originally planned.
Gallery - Every Marvel Movie Ranked From Worst to First: