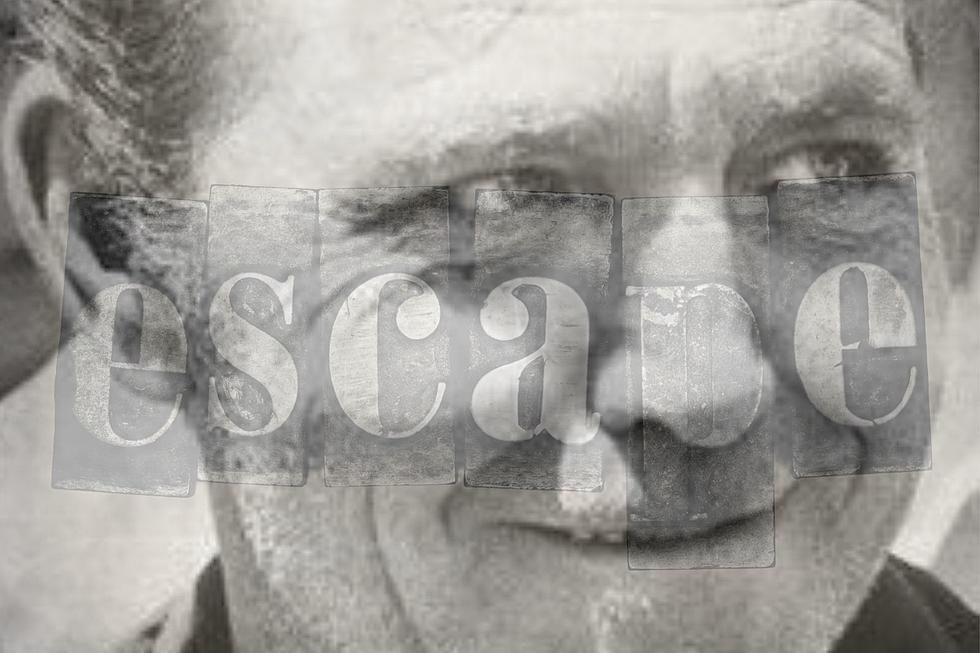 Michigan Prison Escapes: The Con Who 'Took Flight' Out of Jackson
Findagrave.com / Canva
This is the true story of Dale Otto Remling's escape from Jackson's Southern Michigan Prison. It will read like the plot of a movie or even an episode of 'The A-Team', but every word of it is true, right down to the bad checks, airplane theft, holding an entire family at gunpoint, and the theft of nearly 400 hogs without health records.
Remling's History of 'Crime, Punishment, Escape, Repeat'
By 1973, Dale Remling had already been:
1955: Arrested for passing bad checks and stealing the identity of a land appraiser with the US Forest Service by the name of James J. "Jimmy" Mangan

Escaped California's Soledad Prison only to be captured three days later

1971: Convicted of grand larceny for stealing an airplane

Again sent to and escaped from Soledad Prison
Remling Eludes Capture and Starts a New Life in Michigan
This time around Remling managed to stay away from authorities and started a very nice life for himself in Montcalm County, Michigan. Once again assuming the alias of Jimmy Mangan, his charm and knack for conning people eventually lead to marrying the daughter of the wealthiest family in the area. He was living the lifestyle of a rich and famous, without the money to support it.
With creditors hounding him he decided that the only way to support his lavish tastes was to revert back to a life of crime...because it worked for him so well before. Remling heads to Hooper, Nebraska, and holds Dale Snover's family at gunpoint to steal almost 400 hogs, only he and his accomplice don't grab the health and safety records, making them worthless. Ever try to sell hogs without the proper paperwork? Neither have I but apparently, it's not easy, even impossible. They abandoned the livestock and most of them were recovered by the Stover's.
1973 rolls around and Remling is now passing bad checks. He is of course caught and convicted in Ionia County. He is sent to Jackson's Southern Michigan Prison where he will serve out his 10-year sentence...
A Con Man Does What a Con Man Does, Recruits Accomplices and Plans Escape
Despite just how sleazy Remling's actions were, you have to admire his ability to curry people's favor. This time around he managed to convince several men and women to help him escape by hijacking a helicopter.
The day of the escape came on June 6th, 1975, and Dale Remling was in the prison recreation yard when out of nowhere, guards and prisoners watched as a helicopter quickly swooped in, no sooner landed than Remling jumped in, and just as quickly took back to the sky. It flew less than 13 miles to an area near Leslie, Michigan where he then fled on foot after there was confusion involving mace and the waiting escape cars.
Remling, knowing it was over, walked into a Leslie bar, where he surrendered to Michigan State Police. The Jackson Citizen Patriot reporter covering the scene noted that:
He surrendered with a big smile on his face to Michigan State Trooper William Flowers. The two chatted amiably about horses while waiting for back-up officers.
An escape worthy of a Hollywood movie ended thirty hours and eight minutes after the helicopter left the yard, with a casual chat and more charm from Remling.
An 'Escape Artist No More', Remling Pays With Time
This time around Remling opted to become more accepting of his punishment, serving his 20-year sentence in Marion, Illinois' federal penitentiary for 'air piracy'.
Despite everything this man had done when a reporter asked his former father-in-law about Remlings character...a man who conned him into allowing him to marry his daughter, stole the family's money, and his daughter's virtue...
He was a very nice fellow, and everyone liked him; even the littlest child loved him.
Dale Otto Remling was released in September of 1993 having served his time, lived a free man until, just 2 days short of his birthday, died in July of 1999 at the age of 71.
Old Jackson State Prison, Early 1900s
Ionia Prison (Vintage Photos) and Michigan's Worst Prisons
Abandoned Standish Maximum Correctional Prison