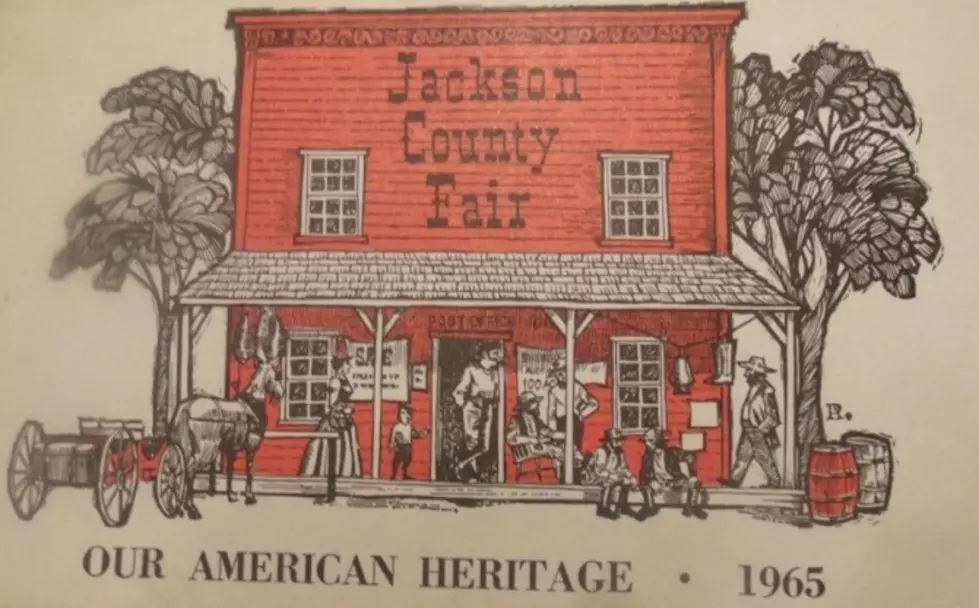 Jackson County Fair: A Michigan Favorite From 1853 to the 2000s
available @ worthpoint.com
When the Jackson County Agricultural society presented the first county fair in October 1853, it was mainly just that: a focus on agriculture. Pigs. Cows. Horses. Crops. No entertainment whatsoever.
That first fair was set up on what is now Blackman Park at Jackson & Main streets.
The current fairgrounds were purchased in 1856 and the first fair on that property took place in 1857.
After a good number of years hosting the Michigan State Fair, the county fair experienced fewer and fewer customers… possibly thanks to the state fair, which had been held in Jackson for many years. So few people, that they shut the fair down sometime around 1881.
After getting a shot of adrenaline, fair officials thought they'd try again…and by 1914 it was now called the Jackson County Fair and Homecoming. It was doing okay, but then the Great Depression hit…then World War II…and the grounds were being neglected.
According to Mlive, the fair struggled for years on a shoestring budget. Drained financially during the Depression and World War II, it and its grounds were becoming sort of an embarrassment. After debating for a few years of selling the grounds, it was decided to not give up.
Then, it what was probably the wisest move the fair officials ever had, they hired Herman Gumper as fair manager. When Gumper came aboard in 1960, his desire to add entertainment as a way to lure customers proved to be successful. For 33 years, Herm packed in the crowds with hand-picked rock bands, vocalists, and comedians.
A short list of some of the acts that graced the stages of the Jackson County Fair includes:
Air Supply, Alice Cooper, Association, Beach Boys, Blue Oyster Cult, Bob Hope, Bob Seger, Bobby Vinton, Brenda Lee, Canned Heat, Cheap Trick, Chicago, Eddie Money, Foreigner, Gary Lewis, Gary Puckett & The Union Gap, George Gobel, Jefferson Starship, Joan Jett & The Blackhearts, Johnny Cash, Kenny Rogers, Lassie, Lynyrd Skynyrd, Marvelettes, Merle Haggard, Molly Hatchet, Night Ranger, Paul Revere & The Raiders, Rare Earth, Red Skelton, REO Speedwagon, Roger Miller, Royal Guardsmen, Styx, Survivor, Ted Nugent, 38 Special, Turtles, Wayne Newton, Weird Al Yankovic, Willie Nelson…and, many, many others.
Even after the pandemic shutdown, the fair kept rollin' along thanks to the business savvy of Herman Gumper, who had a good handle on what acts would draw the crowds. Below is a gallery of vintage photos and memorabilia from past Jackson County Fairs…..
Jackson County Fair Memorabilia
MORE MICHIGANIA:
Michigan Fairgrounds
Carnies, Game Booths, and Sideshows: 1900s-1940s
Abandoned Fun Country Amusement Park