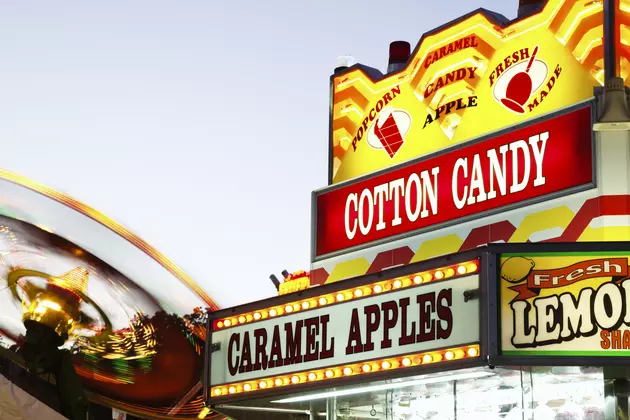 Jackson County Fair Runs Through August 13
nazdravie
When was the last time you went to the Jackson County Fair at Keely Park? It's been about 15 years for me, which seems like a long time ago.
The last time I took my family to the Jackson County Fair was when John Waite performed on their main stage. You do remember that John Waite was in the group called "The Babys"?
Well that was then, this is now. In fact, there are a lot of great shows taking place at the Jackson County Fair this week.
Collective Soul performs tonight at the Jackson County Fair on the main stage.  Wednesday night, August 10, it's the ATR Monster Truck Show.
I love the "Monster Truck Show" which has been around for a very long time. Michiganders love this show and really get a kick out of watching monster trucks tearing everything up in it's tracks.
Saturday night (Aug. 13) at 7 p.m., it's the USA Demolition Derby. They don't call it demolition derby for nothing. This crazy derby event consists of five or more drivers competing by deliberately ramming their vehicle into one another.
I've always wanted to be one of the drivers in the Demolition Derby just to see how long my beat up derby car could possibly last. It looks like so much fun!
Let's have a blast this week at the Jackson County Fair at Keeley Park. Lots of fair food, thrill rides, livestock, and let's not forget about all the fun games too.
The Jackson County Fair has always been a very popular fair in mid-Michigan. Pick a day and take the whole family to Jackson and have a great time!
For more information about the fair, check out jacksoncountyfair.net.
KEEP READING: 50 activities to keep kids busy this summer