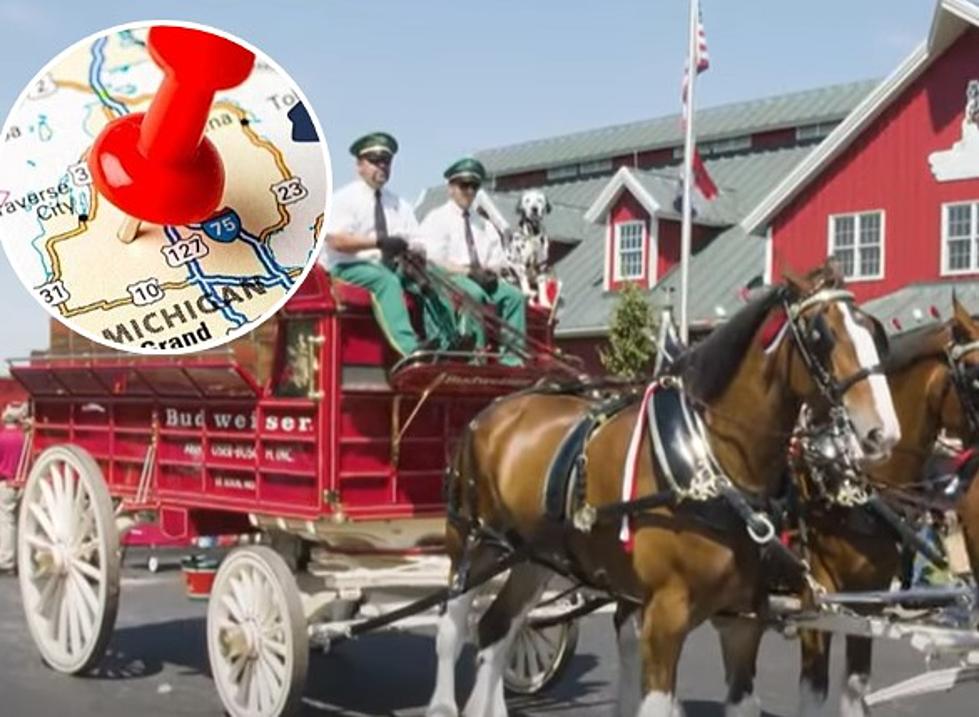 Budweiser Clydesdales Coming To Michigan – What You Need To Know
Canva/interstid KSDK News via YouTube
The famous Budweiser Clydesdales will be galloping into Michigan in June of 2023.

Fans of Budweiser and horse lovers can see the Clydesdales up close and personal at a handful of exciting Michigan events.
Here is everything you need to know about the Budweiser Clydesdales in the Great Lakes State.
According to MLive, the horses will be making four appearances in Michigan,
What will the Budweiser Clydesdales be doing in Michigan?
The Budweiser Clydesdales will be appearing in parades and will also be meeting fans. These events are certainly great photo opportunities.
Is there a fee to see the Budweiser Clydesdales in Michigan in June 2023?
Ludington Beverage Company is sponsoring the Budweiser Clydesdales appearances in Northern Michigan. From all accounts, it appears to be free for spectators to enjoy the horses in parades as well as meet and greet opportunities.
If you did not have a pure Michigan vacation planned - you do now. If you do go to see the Budweiser Clydesdales, be sure to share your pictures with us.
Giddy up - here is to a great summer in Michigan.
$6M Michigan Farm Comes with 8 Guard Dogs, Horses, and 80 Acres
Nestled on Old Mission Peninsula in Traverse City, this 80-acre property comes with plenty of land, frontage on West Grand Traverse Bay, livestock, and more.
Durand Home Is A Motorcycle Or Horse Lovers Dream