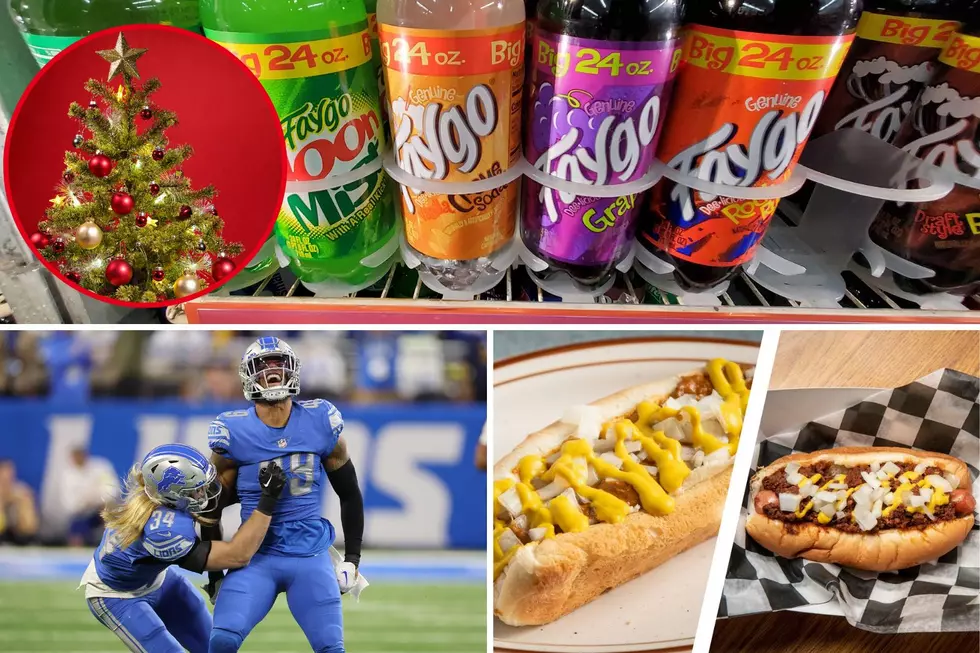 The Perfect Gifts for a Michigan 12 Days of Christmas
Courtesy of McConnell Adams, Getty Images, and Canva
If you've ever listened to Christmas music, you've likely heard "Twelve Days of Christmas" by Bing Crosby and The Andrews Sisters. It's a song about how someone is receiving all kinds of gifts from their true love. Gifts that include a multitude of birds (no thank you), ladies dancing, lords leaping, and a whole bunch of other stuff.
12 Days of Christmas
Really, the only day I'm interested in is the fifth day when they receive five golden rings.

All the other days remind me of the episode of The Office where Andy actually gifts all these birds to his secret Santa, and it turns out terribly wrong.
Not to mention, the cost of the 12 Days of Christmas gifts is pretty ridiculous, I doubt that anyone would have that kind of spending money for their Christmas gift budget. Nowadays, according to CNN, it would cost you $45,523.27 to recreate all the original gifts from the 12 Days of Christmas.
Pure Michigan-Themed 12 Days of Christmas
So instead of a really terrible, feather-filled set of Christmas gifts, I decided to come up with my own set of Michigan-themed or related Christmas gifts.
Gifts that are Pure Michigan, while all being enjoyable and useful. To be fair, some of these gifts aren't literal things that you might give to a person, but you could certainly plan an experience around them. And most of them are well within the reach of the common Michigander and their Christmas spending budget.
Check out my list of Pure Michigan 12 Days of Christmas Gift suggestions below. And Merry Christmas to you and yours!
The Perfect Gifts for a "Pure Michigan" 12 Days of Christmas
Who the heck wants upwards of 30 birds for Christmas? I know I don't. Instead, why not try out these "Pure Michigan"-themed gifts that we've thought of as an alternative to the original 12 Days of Christmas
LOOK: See what Christmas was like the year you were born