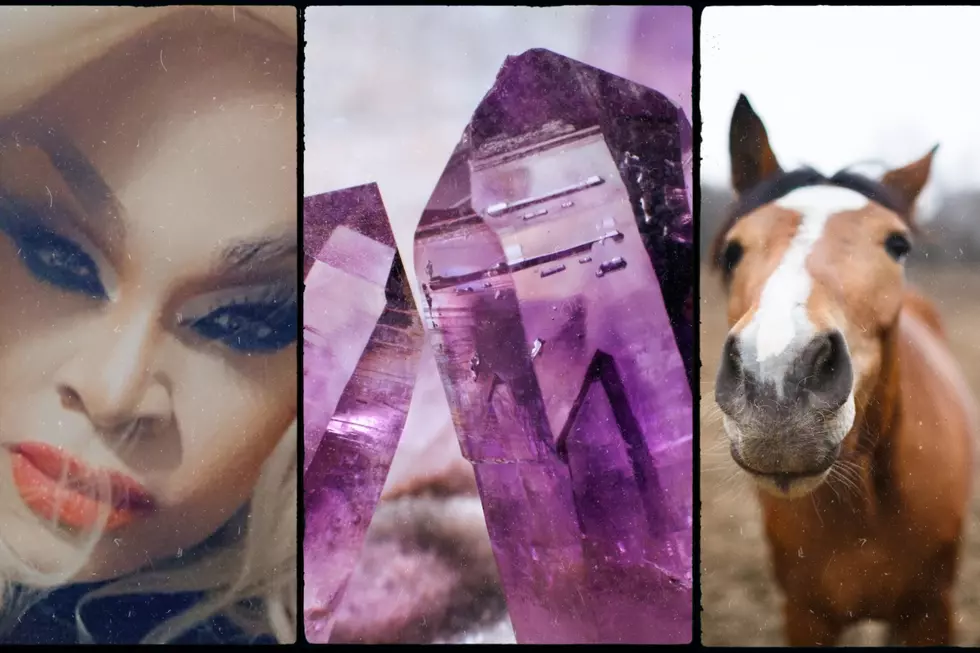 Things to Do in Lansing This Weekend: Polo, a Circus and More
Photos via Canva and Facebook (Caj Monet)
What's going on in Lansing this weekend? Plenty! Plug into polo, savor a circus, bust out the blues, and more!
Here's what's happening in and around Lansing for the weekend of January 13-15, 2023.
The Divas Ball
Been dragging this week? Not like these divas! The Divas Ball, promised to be "one of the best drag queen shows East Lansing has ever seen", is set to take place Friday night (1/13) from 7pm to 10pm at East Lansing Hannah Community Center. Queens Caj Monet, Emma Sapphire and more will perform.
---
Polo at the Pavilion 2023
The Michigan State University Polo Club hosts Polo at the Pavilion 2023 this Friday night (1/13) beginning at 7:30pm at the MSU Pavilion. In addition to witnessing a full polo match, guests will have a meet-and-greet opportunity with the polo ponies, and much more!
---
Health and Wellness Expo
Herbologists, essential oil professionals, crystal healers and more will be available at this Saturday's (1/14) Health and Wellness Expo at Royal Scot Golf and Bowl in Lansing from 10am to 6pm. The event will also feature yoga instructors, astrologists, energy healers and many others.
---
FFA Winter Chill Swine Show
Exhibitors 21 and under will be showing off their hogs this Saturday (1/14) at the FFA Winter Chill Swine Show. The event is hosted by the Jackson Area Career Center FFA Alumni & Supporters, and will start at 10am at the Ingham County Fairgrounds.
---
Lansing Mall hosts A Winter Bazaar this Saturday (1/14) beginning at 11am. More than a dozen vendors will have their wares set up in the mall, including Made by Melly, Bella Chocolat and more.
---
Detroit Circus
The Detroit Circus is coming to Owosso's Lebowsky Center for Performing Arts this Saturday (1/14) beginning at 3pm. Marvel as performers "specialize in high flying aerial antics on fabric, trapeze and lyra, stilt walking and stilt acrobatics, contortion, juggling, feats of mind-bending strength and acrobalance, as well as a variety of circus sideshow acts."
---
MSUHA Horsemen's Weekend
It's MSUHA Horsemen's Weekend at Michigan State University Pavilion. Horse aficionados can look forward to clinicians and speakers, and an "equine rescue showcase featuring several local Michigan rescues and their adoptable horses." The event will be held Saturday (1/14) and Sunday (1/15).
---
Toddler Tour: Dinosaur Safari
The tots will love this one! Jackson's Ella Sharp Museum hosts Toddler Tour: Dinosaur Safari this Sunday (1/15) at 11am and at noon. This visit to the museum's newest exhibit is specially designed for kids ages 2 to 5, with lots of hands-on opportunities!
---
Beale Street Sendoff
The International Blues Challenge is coming up later this month, and some local blues artists are headed to the competition, with your help. This Sunday's (1/15) Beale Street Sendoff at The Green Door in Lansing is a musical fundraiser to help send this year's winners of the Capital Area Blues Society Blues Brawl to the competition in Memphis. Several blues acts are slated to perform, including Blues Brawl winners James Reeser and the Backseat Drivers, and Dedfoot Duo.
LOOK: Here Are 30 Foods That Are Poisonous to Dogs
To prepare yourself for a potential incident, always keep your vet's phone number handy, along with an after-hours clinic you can call in an emergency. The ASPCA Animal Poison Control Center also has a hotline you can call at (888) 426-4435 for advice.
Even with all of these resources, however, the best cure for food poisoning is preventing it in the first place. To give you an idea of what human foods can be dangerous, Stacker has put together a slideshow of 30 common foods to avoid. Take a look to see if there are any that surprise you.
LOOK: The biggest scams today and how you can protect yourself from them