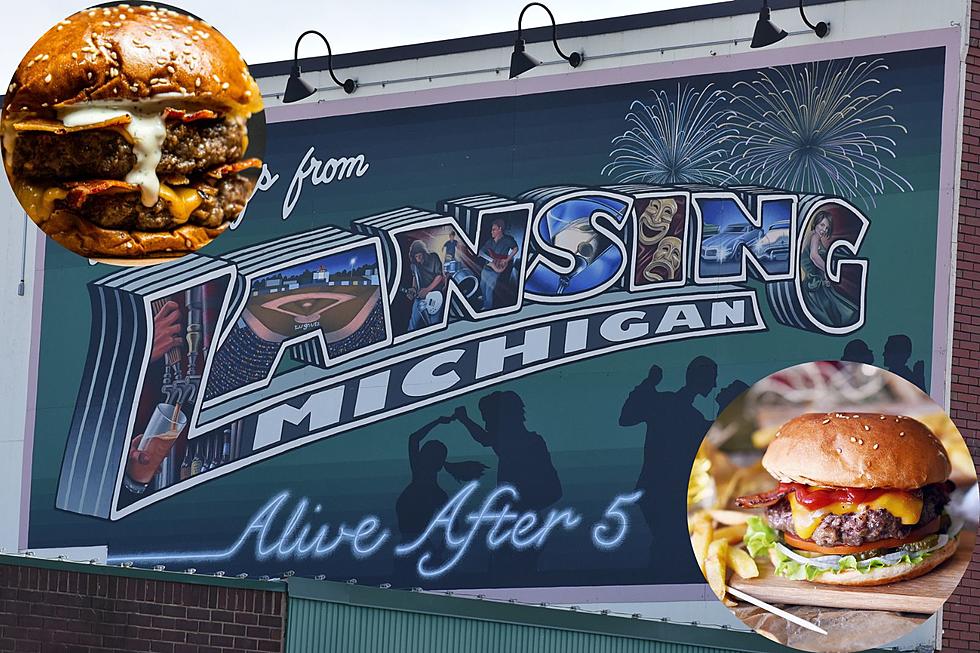 These 4 Spots Serve Up the Best Burgers in Lansing
McConnell Adams TSM Lansing and Canva Pro
When it comes to food reviews, Yelp is kind of the end-all-be-all. Millions of people go out, grab a bite to eat, and then come to Yelp to tell us all about it.

In fact, it's because of all the reviews that come flooding in that Yelp is able to break down the best-of-the-best lists, like the one they just came out with.
Best Burgers in America
Yelp just released its "Top 100 Burgers in America" list. But with all the burgers across all of America, you've got to be asking yourself how Yelp determined its ranking; here's how:
Methodology: This is an all-time list of the top spots for a burger in the US, according to Yelp. We identified businesses in the restaurants and food categories, with a large concentration of reviews mentioning "burgers," then ranked those spots using a number of factors including the total volume and ratings of reviews. If a business with multiple locations appears more than once on the list, we keep the highest ranked location. When available, all businesses on this list have a passing health score as of February 8, 2023.
With this methodology in mind, Yelp ranked numerous burger joints and found that four burger places in Michigan were excellent enough to make the list. Frita Batido in Ann Arbor at number 31; Royale with Cheese in Detroit at number 45; Basement Burger Bar in Detroit at number 73; and Vinsetta Garage in Berkley at number 95.
Best Burgers in Lansing
I absolutely want to take a food road trip and visit each of these. But in the meantime, if you're looking for the best burger in Lansing, Yelp can help with that, too.
Going with the "four" theme, I looked up Yelp's results for the four best burgers in Lansing, and here's what I found!
Lansing Area Restaurants That Serve the Best Olive Burgers
The olive burger is a Lansing staple. There's just something about that combination of green olives and mayo atop a burger that makes Lansing residents salivate. Check out the list below to find out which restaurants are serving up this famous burger.
Gallery Credit: Kristen Matthews
40 Michigan Restaurants That Have the Best Burgers
Michigan has lots of good burger joints. What's your favorite? We asked, and here are the top burgers in Michigan according to you!