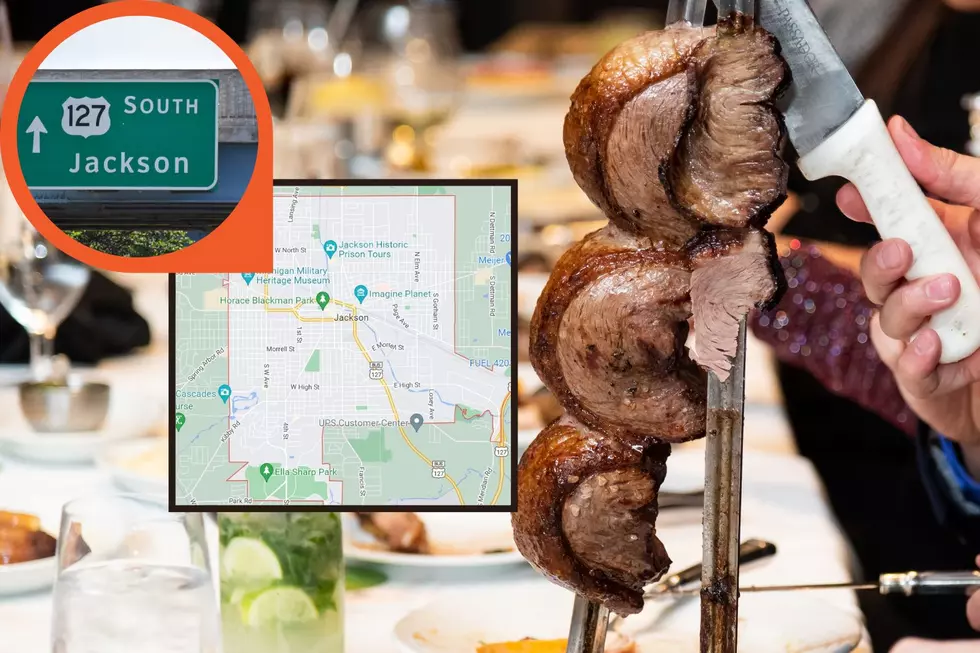 A New Restaurant is Making its Way to Jackson
Courtesy of Canva, Google Streeview, and McConnell Adams TSM Lansing
Back in 2019, after nearly five decades of serving the Jackson community, local favorite Finely's Grill and Smokehouse closed its doors for good. This location wasn't the only one to close permanently, as the Lansing location on west Saginaw also closed its doors.

The old Jackson Finley's location by Westwood Mall has sat vacant since its closure. Now, Jackson residents can look forward to a new restaurant taking over that space.
New Restaurant Taking Over Old Jackson Finley's Location
According to MLive, Taste of Brazil will take over the location at 1602 W Michigan Avenue. Taste of Brazil is a steakhouse that specializes in Brazilian food.
The manager, Patricia De Paula, is originally from Brazil, and she's "excited to bring this culture here." She's also lived in Jackson for the last 15 years and has dreamed of opening a restaurant for the longest time but didn't have the experience. She'll willing to take this time and learn how to make it happen.
Brazilian Food and Culture is Making its Way to Jackson
She's been cooking traditional Brazilian dishes at home for some time now and is excited to bring them to the public. Not only will the restaurant feature traditional Brazilian food and drink, like rice and beans, but also aspects of Brazilian culture, like music and dancing.
There's still a lot more work to do on the old Finley's building, like remodeling, cleaning, getting new furniture, painting, and more, but the hope is that the restaurant will be open before Thanksgiving.
Lansing Restaurants That Should Be Featured on Diners, Drive-Ins and Dives
The Lansing restaurants listed below are gems of the city. If you haven't been to all of them yet, add them to your list. We think Guy Fieri should add them to his list as well so he can feature them the next time he comes back to Lansing for Diners, Drive-Ins and Dives.
29 Business That Lansing Would Love to See at the Old Tim Horton's
What's next for the Tim Horton's location in Lansing over near Jolly and Dunckel? That's the nagging question that's been on our minds since they closed their doors a few months ago. We asked you what you would like to see come to town. From a local bakery to an arcade, to a southern breakfast chain that is long coveted by Michiganders; we put together all your suggestions and made a list of the businesses that Lansing would like to see instead of this old Tim Horton's.
Best Breakfast Burritos in the Lansing Area
I feel that not only is breakfast "the most important meal of the day", it's also the best meal of the day. That's why there's such thing as brinner (breakfast for dinner) and diners/restaurants that offer breakfast items 24/7. The epitome of delicious and portable breakfast options is a breakfast burrito. If you want a hearty breakfast that's filling and perfect for on-the-go eating, a breakfast burrito is the way to go. We've put together a stuffed list, filled with the best breakfast burritos in the Lansing area, and here's what we've come up with. Check out the mouth-watering gallery below.