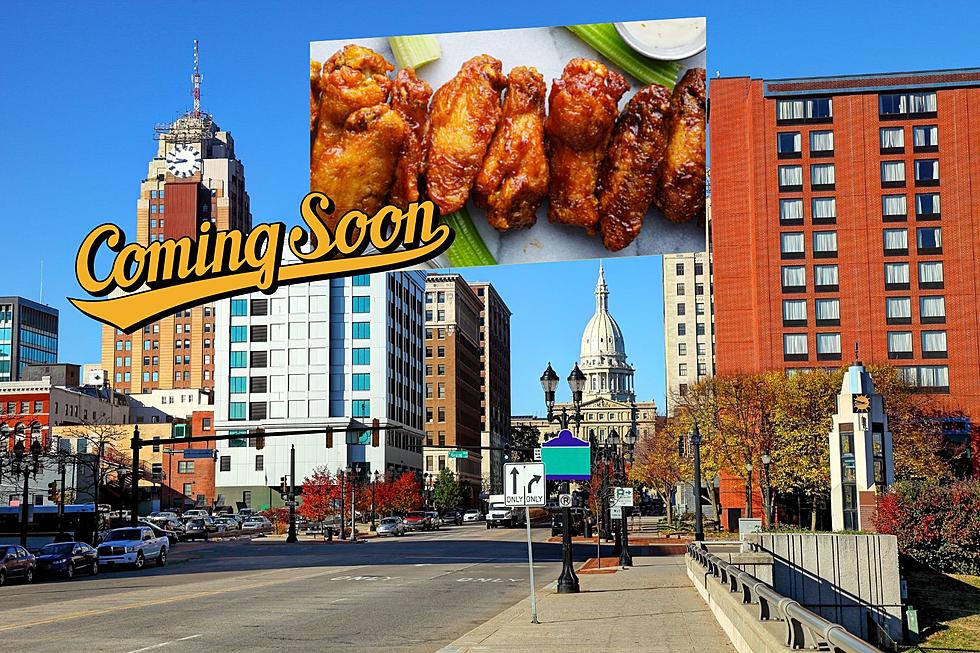 A New Chicken Wing Place is Bringing Its Flavor to Lansing
Canva Pro
When Wings Over East Lansing closed its doors, I was sad because that was my favorite place to get chicken wings from.
Sure, there are a couple of Buffalo Wild Wings locations in Lansing, as well as some restaurants serving some delicious chicken wings, like MEAT Southern BBQ and Art's Pub. But I was still sad to see them go.
Chicken Wings Restaurants in Lansing
Since Wings Over East Lansing closed in February of 2022, a new wings place has opened two locations across the Lansing and East Lansing area; Detroit Wing Company.
Detroit Wing Co. opened a location on Lansing's south side and one in Downtown East Lansing over the summer of 2022. And as far as wing places go, that's been it...until now.
Lansing can anticipate the opening of a Wingstop over on the west side.
Wingstop Headed For Lansing
Being part of the Lansing Foodies Facebook group has its perks. Besides looking at the delicious food that its members create on a daily basis, it usually has "insider" knowledge about the different Lansing restaurants and what could be coming to town. That's how I learned that Wingstop would be opening a location on Lansing's west side in the Delta Center, located at 5801 West Saginaw Highway.
Wingstop originally hails from Texas, but it's left a delicious mark all across Michigan. Wingstop has locations in Ann Arbor, Grand Rapids, Royal Oak, and more. And soon, it will have a location in Lansing.
As far as when the location will be open, there's no word on that yet. But, that means you have plenty of time to eye over the menu before they open. And when we hear a word of when they'll be open, we'll let you know!
The Best Places for Happy Hour in the Lansing Area
When that 5 o'clock feeling starts arriving early, say around 4 o'clock, it's probably time to call it quits for the day and take a little break. You can bring along co-workers or grab your friends and head to any of these places in the greater Lansing area. These 14 restaurants, bars, and pubs have the best happy hour around.
10 Best Bars in Jackson
No matter what your poison is (beer, wine, or a nice mixed drink or cocktail), these bars could make for the perfect pit stop before or after a fun night out on the town in Jackson. Whether you call Jackson home, or it's your first evening there, we did the leg work and put together a list of the best bars and breweries in Jackson to grab a drink at. Check out the list in the gallery below. And if we're missing a must-stop bar, let us know. You can always send us a message using the free app.
Best Nachos