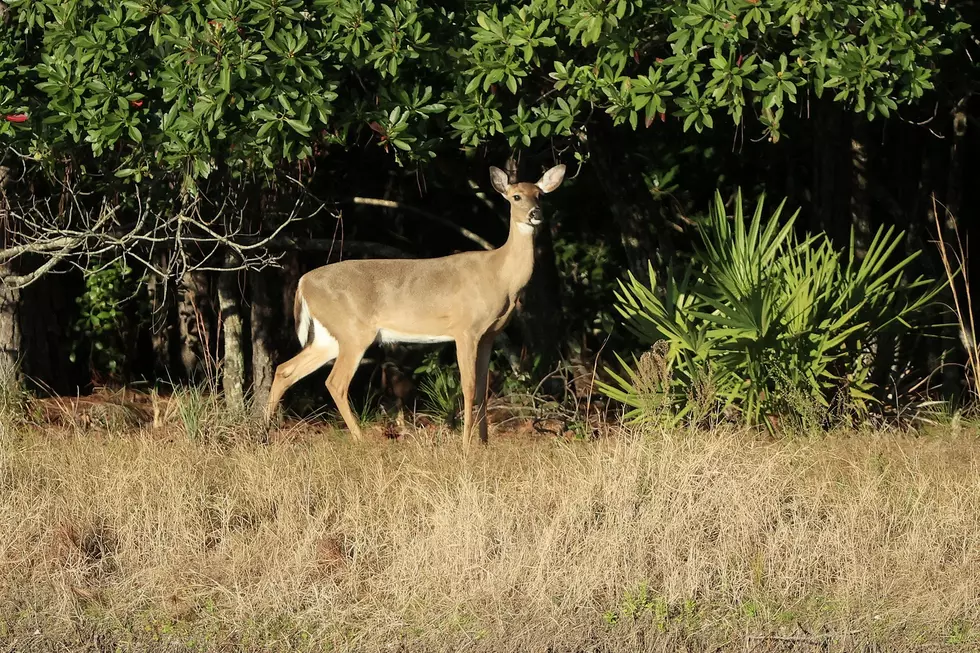 I'm a Big Bag Hunter With Bow…No I Am Not, But It Is Hunting Season
Getty Images
When it comes to deer hunting, Michigan is one of the best! There are some that might think that is needless animal killing, but that is not accurate. Deer are subject to overpopulation and that leads to more issues. Hunting is one of the main tools for wildlife management. It is also a bit of a tradition in the mitten.
Most people already know what is right and wrong when it comes to hunting. If you are a first timer, fear not. The state has a lot of helpful information. So do you head up north? Maybe you take a trip to Roscommon, Kalamazoo, Clinton, or Midland County? The Detroit Free Press did a pretty good job of laying all of that info out. You can also ask someone who hunts. Most hunters have there territory that head to.

Even if you are not hunting yourself, there are some things to be mindful of. Hunters will transport their kills and not all of them are covered. Sometimes, the wind causes them to become exposed. This can be traumatic to young children. Keep that in mind. Even though the population is a little lighter this year, all of the hunters in the woods will get the deer pretty active. You might see more of them on the roads when you are driving. Be careful of that too.
Most hunters are good people. Most of them will most likely follow the 4 Cs of hunting. In case you are wondering what those are? Hunters that make sure their actions are always courteous, considerate, capable, and careful. Be safe out there.
IN CASE YOU WONDERED WHICH STATES HAVE THE MOST REGISTERED HUNTERS
States with the most registered hunters
Stacker
analyzed data from the U.S. Fish and Wildlife Service to determine which states have the most registered hunters. Read on to see how your state ranks on Stacker's list.