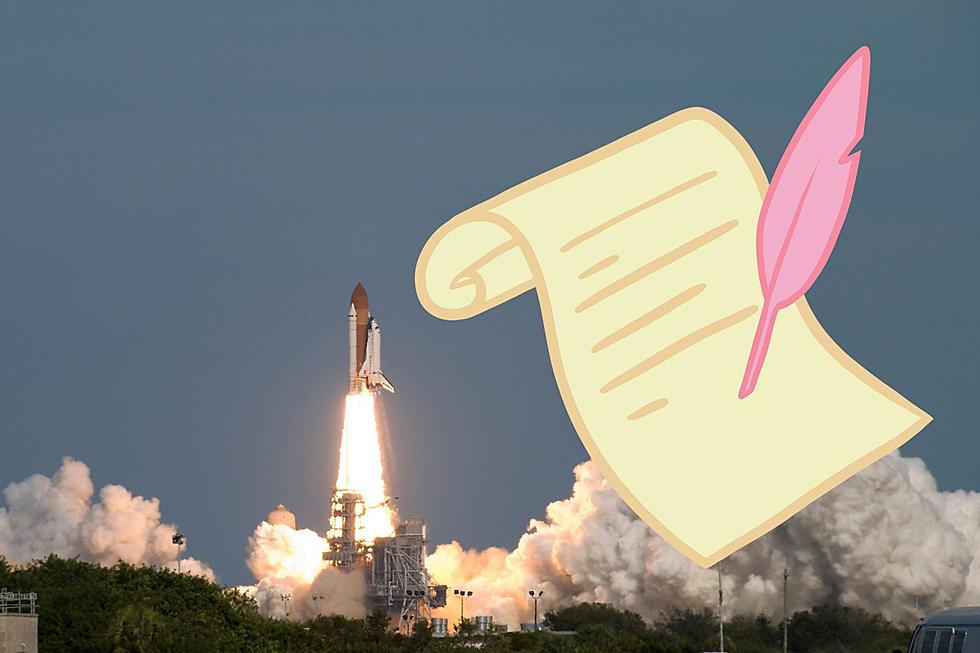 Poem By West Michigan Professor Will Head to Moon in 2024
Canva
Of the 30,000 works of art headed to the moon in 2024 a poem by this professor emerita at Grand Valley State University will be among them!
The Lunar Codex project is set to launch in November of next year. Of all the works collected from around the world, how was Patricia Clark's poem selected to be part of the launch?

About the Artist
Professor emerita Patricia Clark is a writer and former professor and poet-in-residence at GVSU. Clark served in the Department of Writing at GVSU for nearly 30 years and also served as the poet-laureate of the city of Grand Rapids from 2005-2007.
With such distinguished credentials as those, I think it's safe to say Clark's work is out of this world-- literally!
About the Poem
According to GVNext Clark's piece, titled Astronomy 'In Perfect Silence' is,
a celebration of astronomy and the wonder of space.
As a fellow space nerd and GVSU Laker myself, I'm definitely on board with this!
Clark was originally contacted for the project by an editor who was looking for poets to contribute pieces for the project and she quickly obliged. According to GVNext she only learned of her poem's selection when she opened an email that read: "You're going to the Moon! Well, to be more precise, your poem is."
Astronomy is written in abecedarian which means each line of the poem follows the letters of the alphabet A-Z and was inspired by a former astronomy professor she had while studying at the University of Washington.
About Lunar Codex
As exciting as it is to have your work headed to the moon, what is The Lunar Codex exactly?
Its curator is Dr. Samuel Peralta and his mission is to preserve and archive contemporary works of art including essays, music, film, and other substantial writings from all corners of the globe by sending them to the moon-- something that hasn't been done in over 50 years.
It's also important to note this project will also be the first to launch the works to the moon. But why launch them in the first place? Says Peralta,
At its essence, the Lunar Codex is a set of time capsules, a message-in-a-bottle to future generations.
Far out! You can read Patricia Clark's poem in full here.
The Seven Wonders of Southwest Michigan
10 of Michigan's Highest Paid Public Employees
From athletic coaches to government employees, here are some of the highest paid public employees in the state of Michigan.