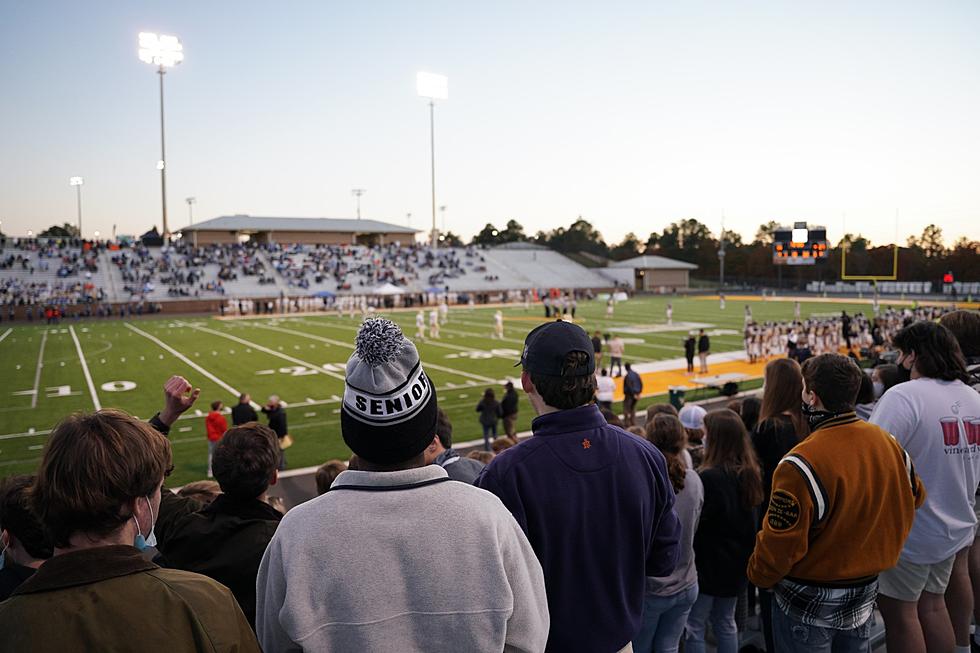 Lansing-Area H.S. Football Top 10 Poll (after Week 4)
Getty Images
There is some shakeup in this week's poll.  As several teams in last week's poll fell to conference opponents in Week 4.
Williamston drops out after losing to Mason on the road, 37-12.  DeWitt falls out after losing 40-34 to East Lansing at home.  And Charlotte, while still in the poll, falls out of the top five after getting shut out by Sexton on the road, 28-0.
And even though Grand Ledge is still undefeated, their 21-20 double overtime victory over Waverly on the road drops them behind Portland in the top five.  The Raiders have been dominant all season long and more impressive than the Comets have.
With DeWitt and Williamston falling out of the poll, we welcome Pewamo-Westphalia and (for the first time ever) Saranac to the top ten.  Both the Pirates and Red Hawks 3-1 so far.  They'll play each other in Week 8.
In 8-Player football, a special shout out to Vermontville Maple Valley, as the Lions moved to 4-0 with a 50-32 win over Concord last Friday night.  They are the only area 8-Player team that is unbeaten.
Moving forward, some of the top games in Week 5 are:  Haslett at Mason, DeWitt at Holt, Lansing Catholic at Portland, and Saranac at Laingsburg.
But we'll have two of the top teams in the CAAC Blue on our airwaves this Friday night.  As the 3-1 Everett Vikings head to Grand Ledge to take on the 4-0 Comets.  Brock Palmbos will have the pregame show at 6:00pm.  And then Erik "Doc" Love will join Brock from Grand Ledge for the game coverage just before 7:00pm.
We are your trusted source for high school sports coverage, The Game 730 AM WVFN!
Ok, on with this week's rankings:
Lansing-Area Top 10 H.S. Football Teams - After Week 4