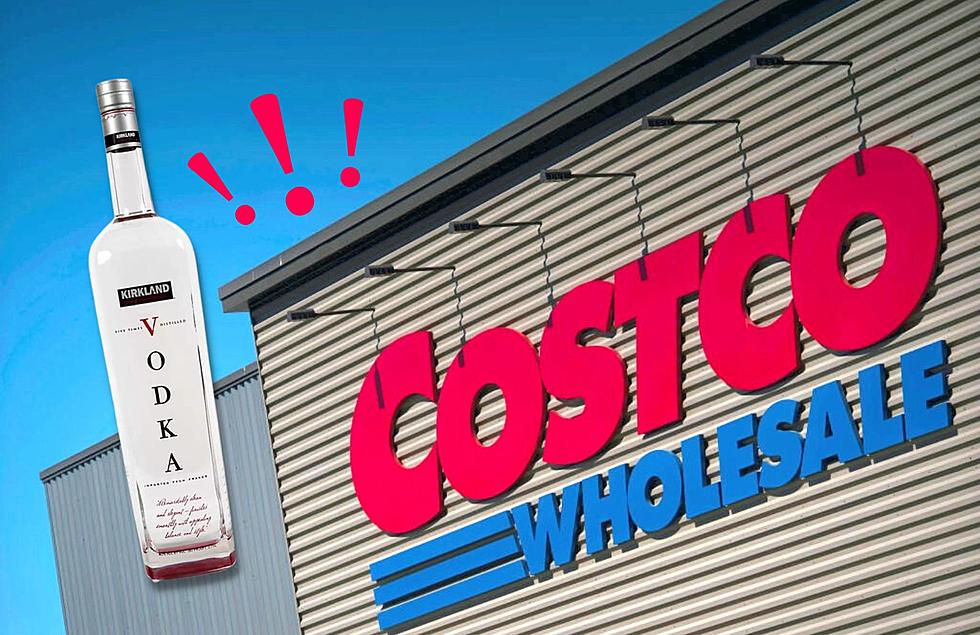 Costco Offering Michigan Customers Refund After Product Found To Have "Weird Taste"
Getty Images / Costco / Canva
One of the best parts of having a Costco membership is all of the amazing products you can find for a fraction of the price. (Plus, we all love those samples)
And one of the most popular of their Kirkland brand products is their line of alcoholic spirits. A lot of them are made by some of your favorite distilleries, then packages in the kirkland brand to save you big money on some basically premium booze.
And one of their most popular ones is the Kirkland Signature Vodka that has been rumored to be just Grey Goose in a different bottle. (And yes, they did confirm that is made at the same distillery as Grey Goose, just with different well water.)
But customers this summer may have noticed that their beloved vodka brand was tasting a little weird, and the retailer is finally acknowledging something is off.
Costco has now removed multiple lots of their popular Kirkland-brand vodka from shelves after customers complained that the spirit is leaving a bad taste in their mouth.
In an email sent to customers last week, Costco admitted that recent batches of Kirkland Signature American Vodka sold between June 12th and August 10th, 2023 did not meet the company's standards for quality.
A lot of people started to notice that the vodka tasted 'like vitamins' (yuck!) and complained until the company decided to pull it from shelves.
What should you do if you have this vodka? You can either get rid of it, or bring it back to your closest Michigan Costco location for a refund.
Or, maybe you can be an insane person and try to make a limited edition mixer with it that will likely make your friends and loved ones skeptical of our bartending skills. They say the recall isn't having to do with a food safety issue, so technically you can still drink it...
Either way, it's not just you, that vodka does taste a little weird. So, it's okay to get a new bottle and try again.
What are the Meanings of Secret Codes You Might Hear While Shopping
On rare occasions, there will be announcements made using secret codes that only employees understand at the store. Some of these are pretty scary and if you hear them, you will want to exit the store ASAP.
Here Are Helpful Tips To Save Money On Back-To-School Shopping
CNET's 2023 Back-to-school
survey
asked shoppers how they were planning to saving on school supplies this fall. Here's what they said.