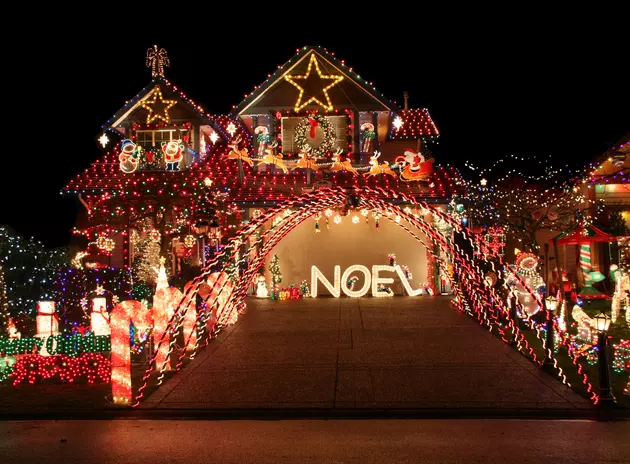 Incredible Michigan Light Displays Will Brighten Your Holiday Spirit
HannamariaH
When it comes to looking at beautiful holiday light displays, look no further than Michigan.
There are several Christmas light displays that are definitely worth the drive this holiday season.
Let's begin with one of my favorite light displays in all of Michigan. It's called "Holiday Nights" in Greenfield Village, which happens to be in Dearborn.
This event is absolutely amazing. Not only do you experience the true meaning of Christmas, you actually get to enjoy sleigh bells ringing along with lots of carolers. The Henry Ford recently added "Holiday Nights" in Greenfield Village for all to enjoy.
Thehenryford.org has more information.
Another one of my favorite holiday light displays takes place in downtown Rochester. What's not to love when it comes to one of the best light displays around.
According to michigan.org:
Brighten your holidays in downtown Rochester with The Big, Bright Light Show. The buildings in downtown Rochester will be covered with more than 1.5 million points of glimmering holiday light. It will be lit every evening from November 19 - January 6. As a bonus, the lights will be aglow every weekend in January through the Fire & Ice Festival. Be sure to check out the wonderful Rochester businesses while you gaze at the city's lit-up beauty.
It's such a great time when you can visit these holiday light displays with your family and friends.
The 30th Annual Wonderland of Lights is next on my list. This event takes place at Potter Park Zoo on Pennsylvania in Lansing through December 23.
The Wonderland of Lights is open Thursday through Sunday from 5 p.m. until 8 p.m. I really enjoy this event because it's so well done with thousands of lights twinkling throughout the zoo. It's lots of fun to walk through the zoo looking at all the beautiful Christmas lights. (potterparkzoo.org)
"Nite Lights" in Jackson. This is a must see for all Michiganders!
Here's more from Michigan.org:
One of Michigan's largest Christmas light displays, this animated drive-through display is over three miles long! The popular holiday display has a new home at Michigan International Speedway. Millions of dancing lights will make up 65 different themes, a 250-foot lighted tunnel, and a forest of mega trees. Tell Santa Claus your Christmas wishes and take a ride on the holiday train. Real live reindeer will be stopping by for a special visit on three nights only so plan your visit now.
It's time to start searching for some of the most beautiful holiday light displays in all of Michigan. If you would like to see more, please click on the above link.
LOOK: 15 Unconventional Christmas Albums From the Past 50 Years