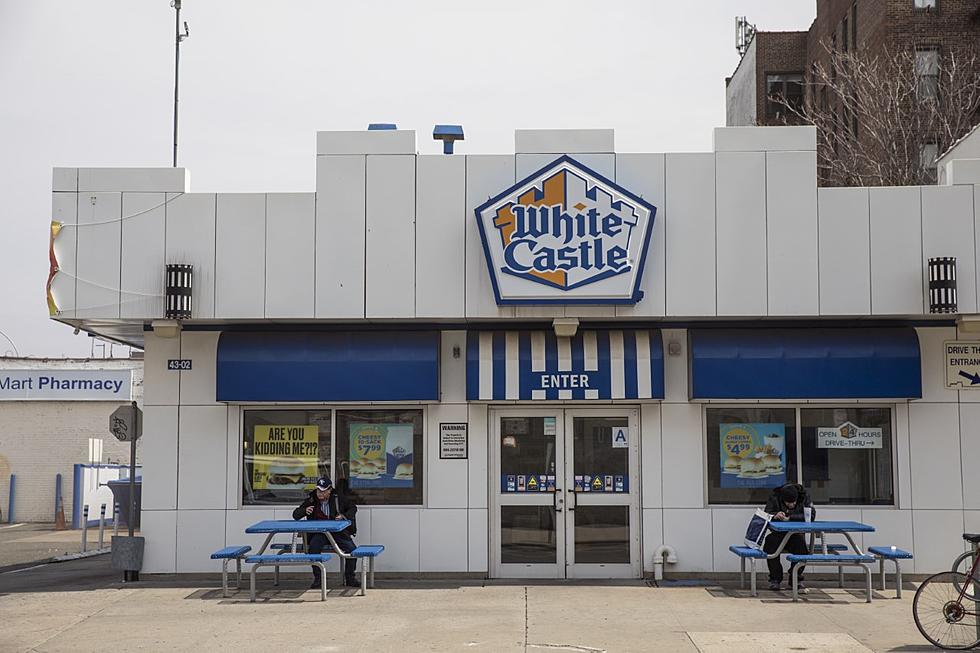 How Many White Castles Are There in Michigan?
Photo Credit: Photo by Drew Angerer/Getty Images
Steamed meat on steamed buns. Lansing misses the White Castle that used to be on the south side. Don't worry, the tasty goodness of White Castle is alive and well in Michigan.
We didn't have White Castle back home in southwest Michigan where I grew up. I can remember White Castle locations in the Chicagoland area when I was a kid, I spent a lot of time in suburbs during the summer. My grandma never took me there. The first time I ever enjoyed the deliciousness of White Castle was in Lansing when I moved here in 1996. It used to be located on the south side of Lansing where Pennsylvania Ave. and Cedar St. intersect.
White Castle is one of those places that you either craved or didn't. I love White Castle burgers. I prefer the chesseburgers. Who would've thought that steamed meat would be that tasty? Back in the day when I used to drink, White Castle was always a solid go to for munchies.
I don't know much about White Castle, I do know that their food is awesome. White Castle has a fun history:
In 1921, Billy Ingram launched a family-owned business with $700 and an idea, selling five-cent, small, square hamburgers so easy to eat, they were dubbed Sliders and sold by the sack. In 2014, Time® Magazine declared our iconic Original Slider® the most influential burger of all time. Today our family-owned business sells the same humble, 100 percent USDA beef patty with onions and pickle, creating memorable moments for Craver generations everywhere. The only thing better than polishing off a Sack of Sliders alone, is doing it with friends.
Fans of White Castle can pay a visit to one of their Michigan locations to grab some tasty vittles. There are a few that still exist. Might be worth the road trip.
White Castle - 3832 E Grand River Ave, Howell, MI 48843
White Castle - 32925 Michigan Ave, Wayne, MI 48184
White Castle - 4250 Corunna Rd, Flint, MI 48532
White Castle - 1930 Michigan Ave, Detroit, MI 48216
White Castle - 3953 Packard St, Ann Arbor, MI 48108
White Castle - 30105 Plymouth Rd, Livonia, MI 48150
White Castle - 41205 Ford Rd, Canton, MI 48187
White Castle - 335 Martin Luther King Jr Blvd N, Pontiac, MI 48342
White Castle - 2930 John R Rd, Troy, MI 48083
White Castle - 13000 Telegraph Rd, Taylor, MI 48180
White Castle - 23000 Telegraph Rd, Southfield, MI 48033
White Castle - 28130 Eight Mile Rd, Farmington Hills, MI 48336
White Castle - 6364 Woodward Ave, Detroit, MI 48202
White Castle - 2226 S Telegraph Rd, Dearborn, MI 48124
White Castle - 20090 West Rd, Woodhaven, MI 48183
White Castle - 24000 Schoolcraft Rd, Redford Charter Twp, MI 48239
White Castle - 26500 Greenfield Rd, Oak Park, MI 48237
White Castle - 6711 8 Mile Rd, Warren, MI 48091
White Castle - 21400 Woodward Ave, Ferndale, MI 48220
White Castle - 27325 Ford Rd, Dearborn Heights, MI 48127
5 Lansing-Area Gas Stations That Have Awesome Food
Try some new food in the Lansing area that comes from a gas station. Some local gas stations are offering tasty menu items that people are raving about. This list will help you find it.