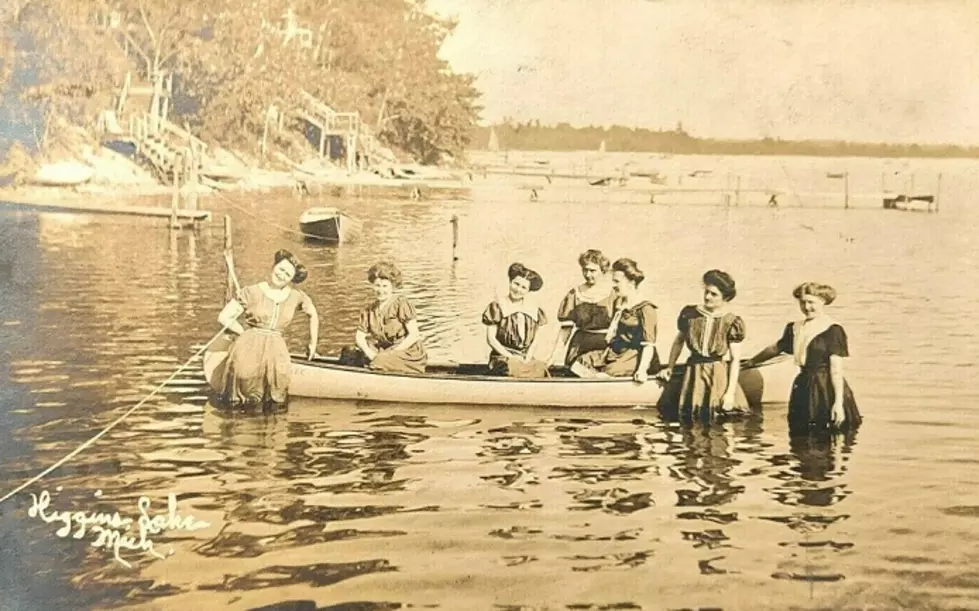 Buried Treasure, a Lake Monster, and History All Add to the Appeal of Higgins Lake, Michigan
available @ worthpoint.com
Higgins Lake in Roscommon County has been a favorite Michigander getaway for well over one hundred years.
It was named after Sylvester Higgins, an area topographer who was here in 1837. The lake was called Forginson Lake in 1839 and changed to 'Higgins Lake' when a survey was completed in 1852.
The village of Higgins Lake didn't get created until 1902 when a local hotel owner, Charles Lyon, subdivided the property, which began the base for the village. The Higgins post office began operating in May 1909 but the village remains an unincorporated community.
Higgins Lake is not without its folklore. Rumors of buried treasure on the lake's Flynn's Island still circulate. There's even the legend of some kind of creature that lurks at the deepest part of the lake.
HIGGINS LAKE FAST FACTS:
Tenth largest lake in Michigan
9,900 acres
21-mile shoreline
4 miles wide
7 miles long
135 feet deep
Game fish: perch, pike, smelt and trout
The Chippewas called it Lake Majinabeesh, which means 'sparkling water'
Thanks to the area's enormous popularity, it also means there is a concern for the water pollution, thanks to the annual tourists. Local residents are trying to get laws enacted, like making sure people clean their boats before fishing or sailing. You can see some of the stuff that lies at the bottom of the lake here.
Now take a look at the gallery below, for some vintage photos of Higgins Lake, going back over one hundred years...
Vintage Photos of Higgins Lake: 1900-1950s
MORE UNIQUE MICHIGAN LAKES:
Beaver Lake, Michigan's Clearest Lake
Vintage Photos of Devil's Lake, 1900s-1950s
The Disappearing Lake in Mystery Valley, Presque Isle County