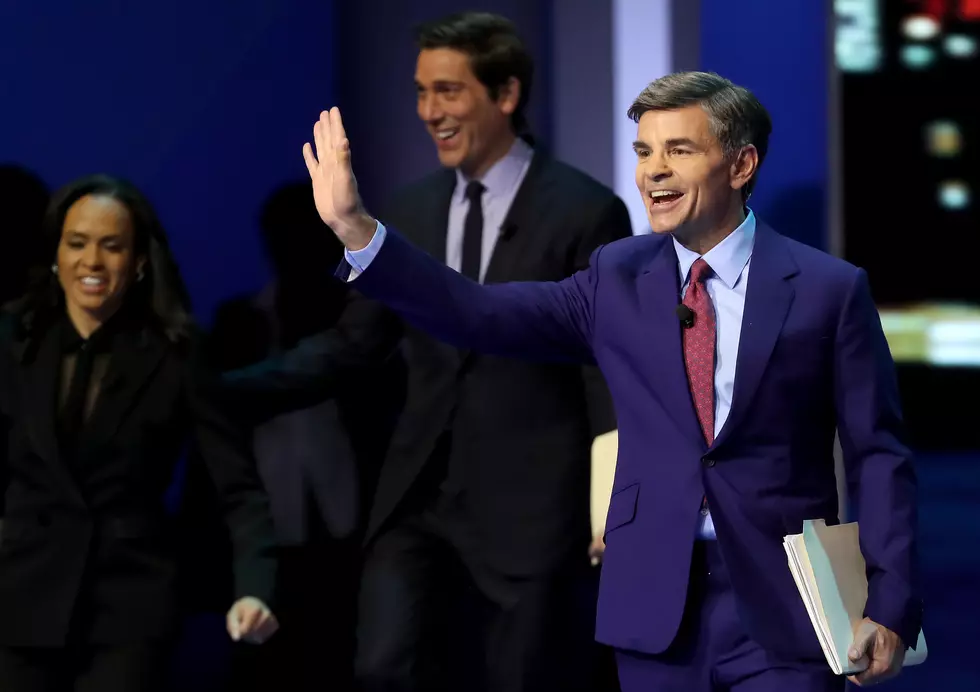 Good Morning America Anchor Tested Positive For Coronavirus
Getty Images
GMA co-host and Anchor George Stephanopoulos has tested positive for Covid-19.  Stephanopoulos made the announcement this morning that he has the virus but has no symptoms. The anchor's wife Ali Wentworth announced last week that she had been diagnosed with the coronavirus, and in an instagram post she said that she has "never been sicker," adding " this is pure misery."
Stephanopoulos said that he never had a fever, chills not even a headache or shortness of breath. The GMA anchor added he is feeling great.
The Centers for Disease Control and Prevention said that their are studies that show that some Covid-19 infected people never show symptoms. For his sake let's hope he stays that way.
Two CNN anchors, Chris Cuomo and Brooke Baldwin, have also tested positive for Covid-19.

Enter your number to get our free mobile app
How can I stay safe while grocery shopping? And answers to 24 other coronavirus questions