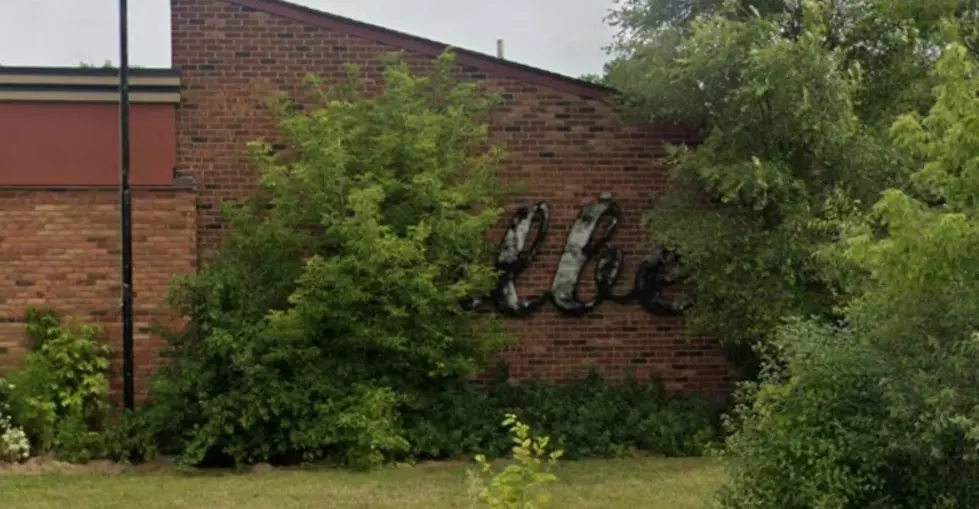 Gilbert's Steak House, Jackson, Michigan: 1946-2006
available @ worthpoint.com
Yup, I recall eating at Gilbert's Steak House a few times. Most of the time it was during the 1970s – I would get out of work and head over to Gilbert's with a co-worker for a couple of drinks. I also remember taking dates there for dinner...I always enjoyed it.
Not just me, though...for many of us, there was a time when the only place to go for Sunday dinner was Gilbert's. The buffet table usually featured huge piles of shrimp. Not only could you enjoy shrimp as an appetizer, but clams, crab, escargot, herring, and oysters.
Many first dates were often spent having dinner at Gilbert's....and prom night dinners. The dark atmosphere was where you could have a nice romantic evening dinner.

It wasn't always known as Gilbert's, ya know...it began in 1946 as a log cabin restaurant called Gardner's. It lasted until 1955 when the Gilbert Candy Company showed an interest in the place, made an offer, bought it, and re-named it. In 1961 after the deaths of two Gilberts – John and Russell – the establishment was again sold. This time to some investors that included Bill Cones, who was no stranger to running restaurants. In 1964 he bought out his partners and became sole owner.
In 1976, three additional rooms appeared, but the original log cabin structure remained. These extra rooms made way for 250 more customers.
FAST FACTS:
1980: Cones sells out to Roy Brown and his son Tim.
2003: Lagging sales and customers forces Tim to close Gilbert's on October 11.
2004: Gilbert's re-opened after being purchased and re-modeled by DMA Food Group. 2006. They shut it down permanently in 2006 due to lack of patrons.
In 1946 when it opened as Gardner's, the address was 2323 Clinton Road. Since then, road construction and alterations caused the address to be 2323 Shirley Drive, which it remains.
Empty.
Waiting.
Hoping someone will save the building before somebody knocks it down.
Gilbert's Steak House, Jackson
MORE JACKSON STUFF:
Deserted Lone Star Steakhouse, Jackson
Jackson Eatery Memories
STILL MORE VINTAGE JACKSON