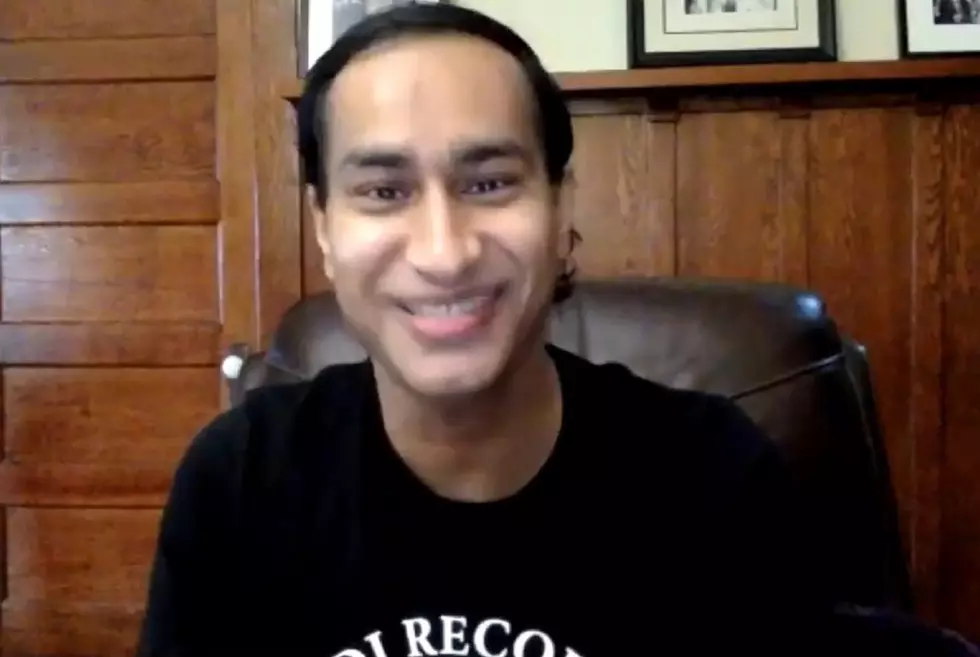 Former Jackson Resident To Be On "Jeopardy!"
WLNS 6 News via "1-13 Jackson HS Resident to be on Jeopardy"
Gautham Nagesh was born and raised in Jackson, Michigan and will be taking his talents to out TV screens Friday (Jan. 15th) night!
As a kid who also grew up in Jackson watching "Jeopardy!" every night, this guy is living the dream for many of us and fulfilling a "bucket list item" for him, as he told WLNS about how he got to be on the show.
Nagesh graduated from Jackson High School in 2001 and is now a journalist living in Los Angeles, California and said "I have always been very proud to be from Jackson specifically and Michigan of course," in an interview with WLNS.
His journey to "Jeopardy!" all probably really started when, according to MLive, Nagesh was on the Quiz Bowl team at Jackson High, but as far as actually trying to get on the show, WLNS says he actually took the quiz online to make it to the live auditions back in March of 2020.
Of course, March is when COVID-19 really sunk its teeth into our world so while Nagesh made it to the show, production was put off until November when he was invited back. However, it was a week before the tragic loss of Alex Trebek and production was put off yet again.
Now, after a long road, our Michigan man Nagesh will go down in history as one of the first contestants with new, temporary host and "Jeopardy!" legend, Ken Jennings.
"He gave that really moving tribute to Alex before that first episode and there wasn't really a dry eye in the studio and it was really interesting to watch and I think he grew into over the course of it," Nagesh said of Jennings' performance.
As far as things he misses about Michigan, and specifically Jackson, Nagesh told MLive "I make it back home more than most Jacksonites, I think" but that he does miss Jackson Coneys, his mom's cooking and Schlenkers Sandwich Shop!
You can watch and find out how Nagesh did this Friday night at 7:30 p.m.!
While Gautham Nagesh is a rock star in the hearts of a lot of people in Jackson, here are 30 times rock stars like KISS, Nikki Sixx, Robert Plant and more were on game shows:

Enter your number to get our free mobile app