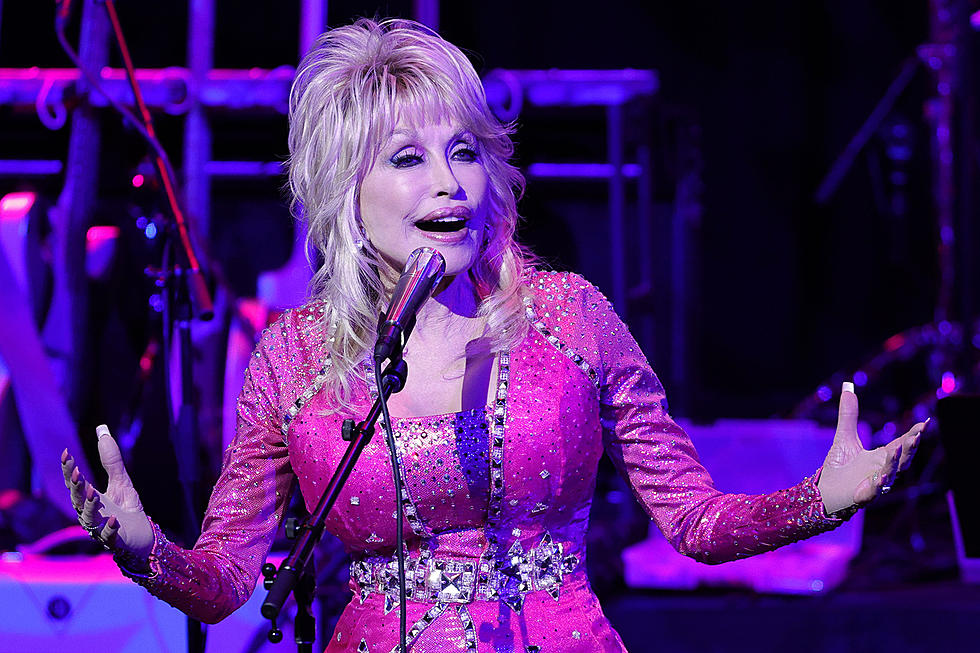 Dolly Parton to Make 'Great Rock Album' if She Enters Hall of Fame
Jason Kempin, Getty Images
Country icon Dolly Parton said she'd make a "great rock album" if she secured induction into the Rock & Roll Hall of Fame.
She's among the nominees for this year's award ceremony, set to take place in May, alongside Judas Priest, Rage Against the Machine, Pat Benatar, Kate Bush, Duran Duran, MC5, the New York Dolls, Devo, Carly Simon, Beck, Dionne Warwick, Lionel Richie, the Eurythmics, Eminem, Fela Kuti and A Tribe Called Quest.
"I was absolutely floored when I heard that," Parton told Billboard in a new interview. "I've never thought of myself as being rock 'n' roll in any sense of the word – but I guess they judge it on the music and the influence certain songs have had, and I guess I've had songs with other people in that realm. But I don't know how they judge that." She continued: "I'm not expecting that I'll get in. But if I do, I'll immediately, next year, have to put out a great rock 'n' roll album – which I've wanted to do for years, like a Linda Ronstadt or Heart kind of thing. So this may have been just a God-wink for me to go ahead and do that. It's just nice to be nominated."
She said she was pleased that her own genre would be represented at this year's Super Bowl as Mickey Guyton will sing the national anthem. "I'm always tickled to death when country music is given the respect that I really think it deserves, and country music is so hot right now," she argued. "We have so many great new artists – and to get to sing on the biggest show of the year, and for it to be one of our own, I feel like a proud parent."
Parton also hailed crossover singer Miley Cyrus, known for embracing rock music over the past several years. The pair are seen together in a Super Bowl commercial for T-Mobile. "I'll do anything with and for Miley, and she said the same thing," the veteran performer enthused. "She's like my fairy goddaughter."
Rock Hall's Worst Band Member Snubs
When the group gets inducted into the Rock & Roll Hall of Fame without you.