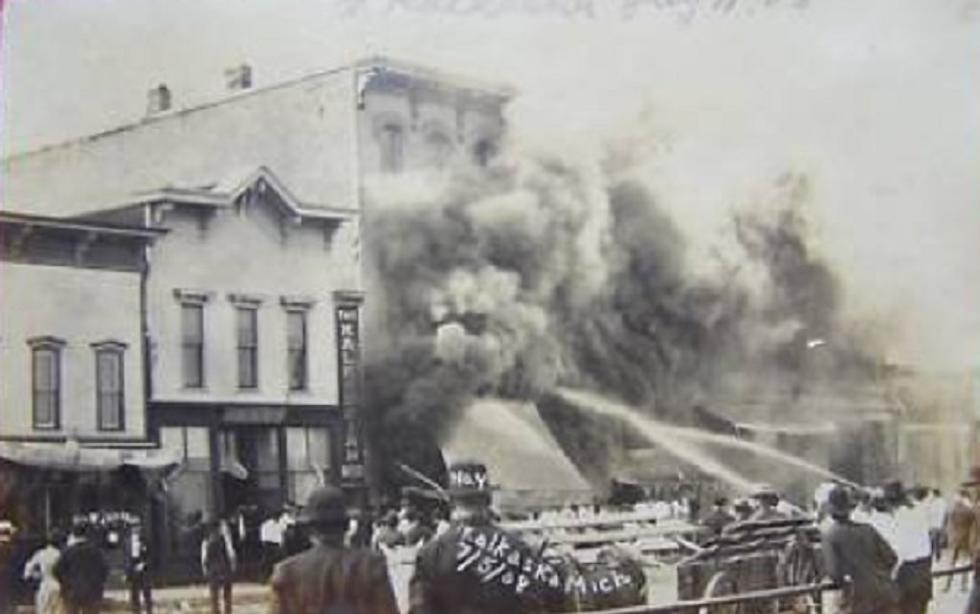 Michigan Seems to be the Only State That Refers to Oct. 30 as "Devil's Night"
available @ worthpoint.com
I found that title hard to believe myself. After all, doesn't EVERYONE know that the eve before Halloween is known as "Devil's Night"?
Apparently not.
Is "Devil's Night" a legitimate thing? Not really...it's just an excuse to cause trouble and destruction...as if we need to put a special night aside for that, right?
The day before Halloween has been the unofficial "eve" to Halloween, with tricks, trouble, and delinquency. But no, it is not just centered in Michigan...it goes on all across the country, but there have been different names for it. It started almost innocently enough, with the usual Halloween pranks like throwing eggs, tipping over garbage cans, and other seemingly 'harmless' gags; but then it started to get out of hand with arson, destruction, and theft. According to an old MLive article, a map of crime study for October 30 across the United States shows Michigan as the purveyor of the majority of crimes.....and that we're the only ones who refer to it as "Devil's Night".
The only other state that has a consistent name for it is New Jersey, who has dubbed it "Mischief Night". Names for it throughout other parts of the country include "Cabbage Night", "Devil's Eve", "Gate Night", "Goosey Night", and "Trick Night".
So who's responsible for the name "Devil's Night"? Where did it originate? Somebody from Detroit came up with it and it caught on. For the last number of years beginning in 1995, Detroit has tried to quell that by implementing an "Angel's Night" where the streets would be patrolled by volunteers. And it seemed to work.
The year with the largest number of arson was 1984 with 800 fires. So far, the least amount of fires was in 2021 with three.
With the decrease of arson on October 30, came an increase during the days surrounding the Fourth of July. After dropping the "Angel's Night" program in 2017, it may be time to get it back in gear.
Devilish Occurrences
MORE MICHIGANIA:
Michigan (and a few other) Trading Posts: 1900-1950s
Ten Words Pronounced in Michiganese
The Oldest Farm in Michigan