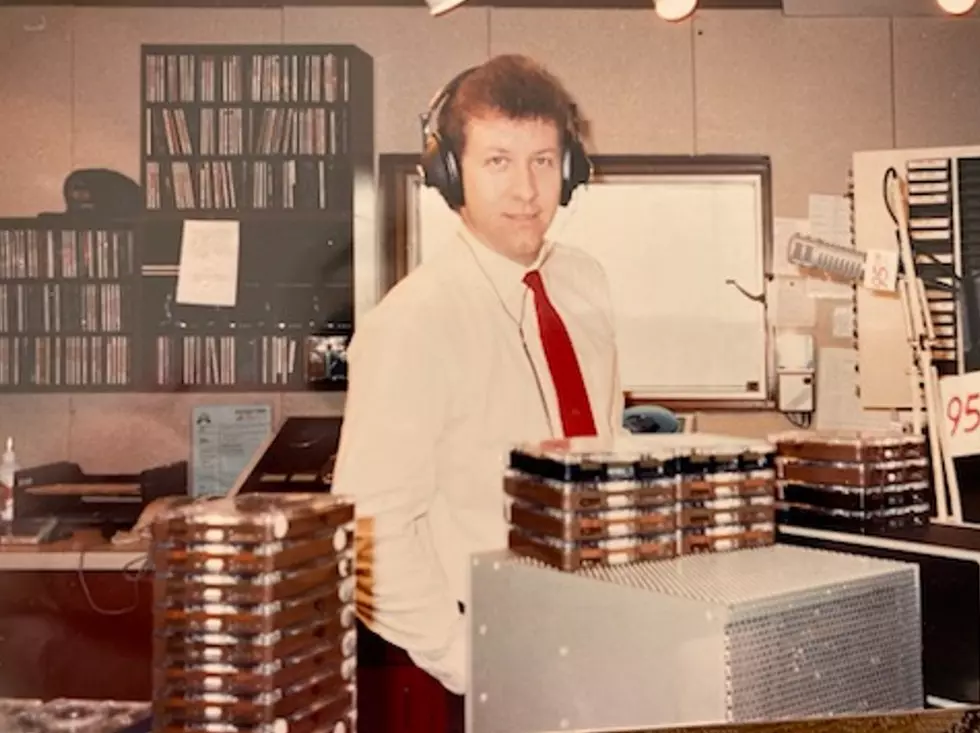 After 47 Years, Local Radio Legend Danny Stewart Calls It a Day
ds
Danny and I met well over forty years ago and it's been a runaway friendship ever since. Some of the best times I had in radio were working with Danny. He and I would always fill in for the morning show at WVIC whenever the regular host called in sick, or tired, or just plain sick & tired. Just about every time we did the morning show, we did many fun features, including "Stump the DJ" where we asked for classic TV, movie, or music questions from the listeners; that was always enjoyable. We never laughed so hard as when we did that show together. I'm glad I saved a stack of cassettes from those shows.
If on-air mistakes were made, Danny always rolled with it and let the audience in on whatever the problem was…if a tape started to bunch up and make all kinds of noises on the air, Danny would turn on his microphone and make fun of it to the audience. He had me laughing many times.
We had a TV show on Fox47 called "The Friday Night Flicks" where different deejays would take turns hosting the show. But nobody else wanted to, so it was mostly hosted by me or Danny and me. We did some pretty crazy stuff for that show, including singing "Blue Christmas" on top of the parking ramp downtown across from the Capitol Building…
DANNY STEWART TIMELINE:
1976-1977: First job at WILS-am.
1978-1991: WVIC. Had the best ratings ever during the mid-80s. Great air staff but some really questionable bosses.
1979-2016: Hosted safety picnics at Francis Park and later at Hawk Island Park in Lansing.
1991-2023: WFMK (32 years).
Danny could always be counted on for special hosting events, which included Hawaiian Tropic Pageants, Common Ground, and the East Lansing Music Festival. He also was involved with many charity groups, including:
St. Jude Children's Research Hospital
Easter Seals Telethon on WILX
Susan G. Komen Race for the Cure
Ele's Place-Ele's Race
Chair Person for Cystic Fibrosis
American Cancer Society
Big Brothers/Big Sisters
Golf for Kids' Sake
There was even a time – in the 80s, I believe – that even the mayor of Lansing decreed a special "Danny Stewart Day"...something that has never been done for any other radio deejay.
Throughout his 47 years in radio, Danny was always a loyal employee but he also wouldn't put up with being taken advantage of (just ask him sometime why he left WVIC in 1991).
When Danny came in to the studio and told me he was retiring, I was stunned and speechless. Those were words I never thought I'd hear. I figured he'd be doing this until he was in his nineties, because it was his passion, his hobby, his love.
I'm very happy to say that between Danny and me, there were never any arguments, on-air jealousy, ego problems, or pettiness like there have been with other broadcasters. We've talked each other thru breakups and breakdowns. We've always retained our friendship over the decades…and I'm sure we will stay that way for many years to come. He'll still be naggin' me to shave my beard, and I'll still be naggin' him to dye his hair.
Undeniably a true local radio legend who will be sadly missed by the people who grew up listening to him and worked with.
From now on, every day should be a "Danny Stewart Day."
Danny Stewart Gallery