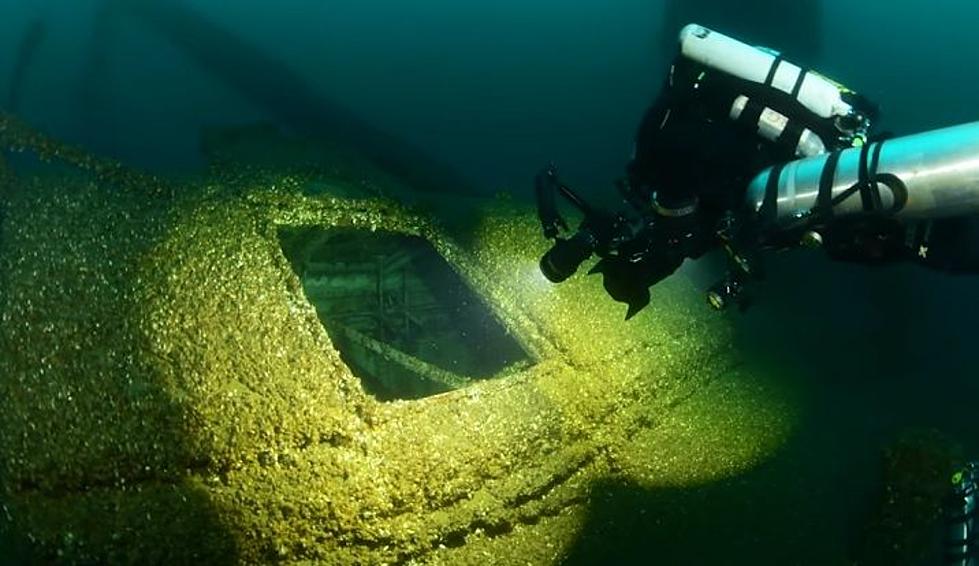 Diving Into the Engine Room of the Daniel J. Morrell Shipwreck: Lake Huron, Michigan
Becky Kagan Schott, youtube
We are going back into the bowels of the sunken ship Daniel J. Morrell. This time, the images are centered around the engine room. You'll see where the crew ran the ship…and where some scrambled for their lives.
The Daniel J. Morrell was a 600-foot freighter built in 1906 in Bay City. It set out for its final voyage on November 29, 1966. As it cruised through Lake Huron, it was rounding the Michigan Thumb heading for Point aux Barques. 70mph winds soon caused 35-foot waves that came crashing onto the ship. Soon, the ship split in two and began sinking 18 miles north of the Thumb.
A watchman named Dennis Hale and three crewmen got into a pontoon lifeboat after other shipmates leapt overboard and drowned. The two halves of the ship hadn't sunk yet, and the force of the giant waves forced the two pieces to collide. The four men clung to the pontoon; after forty hours, the sole survivor was Dennis Hale. All other 28 crew members perished.
Hale had only been dressed in a pea coat and boxer shorts, which he credits for saving his life. The other crew members had chunks of heavy ice formed on their clothes which weighed them down. Once rescued, Hale was not expected to make it – but he lived for many more years before he passed in 2015.
The Daniel J. Morrell still sits on the bottom of Lake Huron in 165 feet of water, thirty miles off the shore of harbor Beach. Take a look at the gallery and see the inside of the old engine room along with a few old photos.
Engine Room of the Sunken Daniel J. Morrell Ship
MORE LAKE HURON STUFF:
Inside the El Cajon Bay Sinkhole: Alpena County
Weird Stuff Found in the Middle Island Sinkhole
More Images of the Middle Island Sinkhole