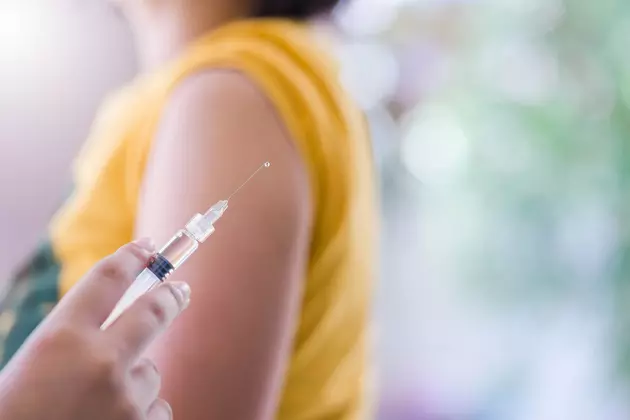 A Shot at Up to 2 Million Dollars if You Got Vaccinated For COVID-19
Manit Chaidee
It was at the beginning of this month when Governor Whitmer unveiled a new program called 'Mi Shot to Win'. It's a sweepstake that would reward residents who got vaccinated, with a chance at some large jackpots.
Here is how it works. The giveaway selects one person a day from July 1st until August 3rd to win 50 thousand dollars. One lucky resident will win 1 million dollars and another will win 2 million dollars. The Governor said that they hope that this giveaway will push more residents to get vaccinated
For information on where you can get vaccinated and enter the sweepstake go to Mi Shot to Win.com
Governor Whitmer and those in the medical community hope to get our vaccinated numbers up to 70%, which works out to around 600 thousand Michigan residents.
There are still those who refuse to get vaccinations for one reason or another. One of those is a 24-year-old named Paul, who wanted to wait a couple of years to see if there were any lingering effects from the vaccination. Everyone else in his family got the vaccination, well you can probably figure out what happened next.  Paul, who had no preexisting medical conditions, ended up getting COVID-19. Paul's Mom said she got a call from her son saying, "Mom, you're going to be mad. I got COVID".
The sad news is that once he was admitted to the hospital, he kept trying to get the shot, at that time it was a little too late. Paul was in Intensive Care at 3 different hospitals over a 3-month period and ended up needing a double lung transplant.
To encourage Michiganders to get the vaccinations, so they don't end up with a story like Pauls, the giveaway is rewarding those vaccinated with a chance at winning cash. Governor Whitmer said that it is crucial that you get the vaccination, especially with the new Delta variant, and the giveaway is one way to help.
The 'Mi Shot to Win' sweepstakes has already made 4 people cash happy winners. They each won 50 thousand dollars.
LOOK: Answers to 30 common COVID-19 vaccine questions
While much is still unknown about the coronavirus and the future, what is known is that the currently available vaccines have gone through all three trial phases and are
safe and effective
. It will be necessary for as many Americans as possible to be vaccinated in order to finally return to some level of pre-pandemic normalcy, and hopefully these 30 answers provided here will help readers get vaccinated as soon they are able.
READ ON: See the States Where People Live the Longest
Read on to learn the average life expectancy in each state.