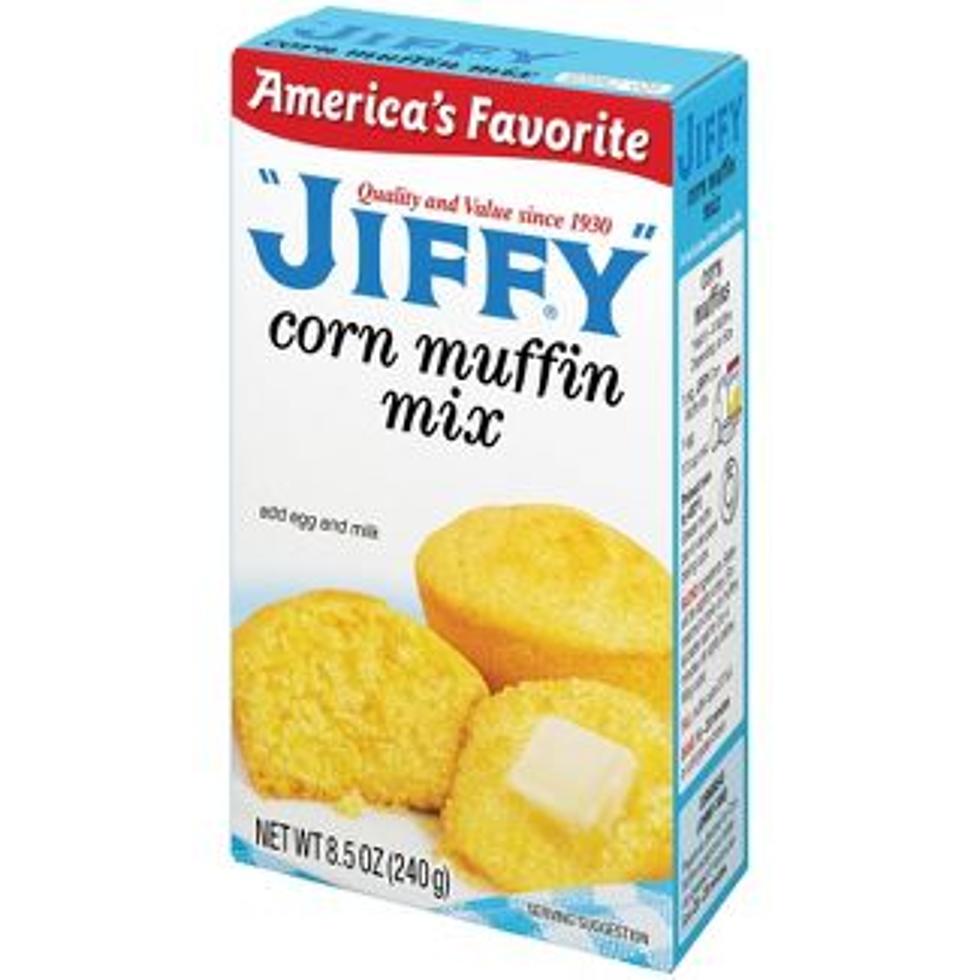 This Jiffy Cornbread and Chicken Casserole Is Just What You Need
Target
Honestly can't imagine my life without Jiffy Mix. Based out of Chelsea, MI, Jiffy has been boxing up easy deliciousness for a long time.
My mom would buy at least 3 or 4 boxes of the Jiffy Blueberry Muffin mix every other week. She taught me how to make them when I was around 9-years-old and those blue and white little boxes have been my friend ever since. To be fair it doesn't have to Jiffy Mix but, why would you go any other route?
The recipe below is a combination of several different versions of Cornbread and Chicken Casseroles, I've put all of the best into one (in my opinion). Even picky eaters will dig this dish. If you enjoy this meal I highly recommend searching out the others to find your perfect dish.

Ingredients List:
16 ounces of shredded chicken breast or thigh (or 1 rotisserie chicken)
2 boxes Jiffy Mix Cornbread (8.5 oz)
1 1/2 cups sour cream
1 can sweet cream corn
2 eggs
1 cup milk
1/2 stick of butter (4 tbsp)
1 8 oz bag shredded cheese (I recommend pepper jack)
Diced jalapenos (add to taste, but these are optional)
1/2 tsp garlic powder
1/2 tsp salt
Now that we've gathered all of the ingredients, let's get to cooking!
Grease up an 8 * 8 casserole pan and preheat the oven to 375 degrees
1. Melt the butter
2. Combine melted butter, Jiffy Mix, eggs, shredded cheese, and creamed corn in a large bowl
3. Stir until well blended
4. In another bowl combine shredded chicken, garlic powder, salt, diced jalapenos and sour cream and stir until well mixed
5. Spread the chicken mixture in the greased pan, being sure to coat evenly and fairly level
6. Pour the cornbread mixture on top and spread evenly if necessary
7. Cover and bake for 45 minutes, remove the cover and bake an additional 8 to 10 minutes
Let it cool (if you have the patience that is) and serve in a bowl, plate or just take a handful as a snack.
SEE MORE: Easy 5-Ingredient BBQ Chicken Pizza