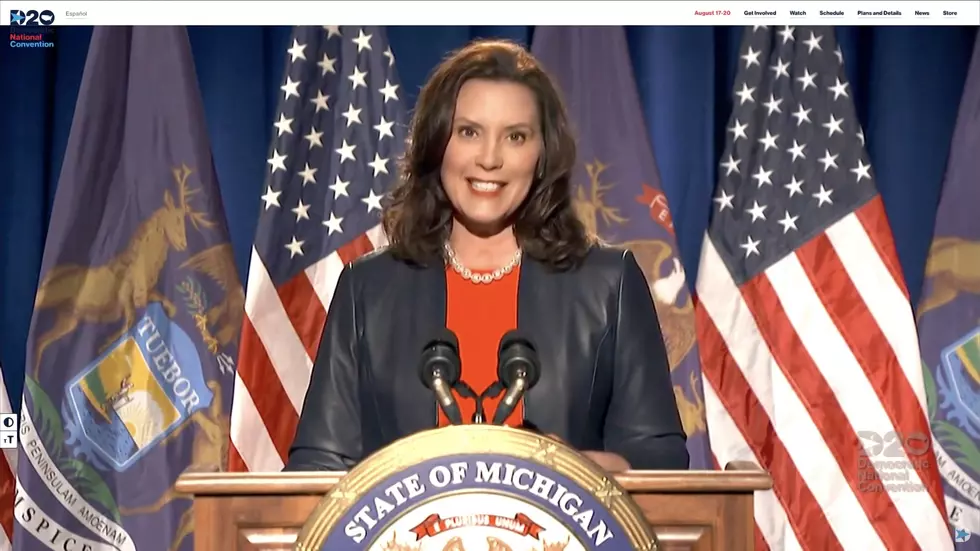 Breaking: Gov. Whitmer Announces Michigan Will Open to Full Capacity on June 22
DNCC via Getty Images
Governor Gretchen Whitmer announced today that all capacity limits in Michigan will be lifted beginning June 22 and the wearing of facemasks will no longer be required.

As the number of vaccinated adults in Michigan increases and cases of COVID-19 decrease, Michigan is in a position to increase capacity limits for all indoor and outdoor venues to 100 percent.
"Today is a day that we have all been looking forward to, as we can safely get back to normal day-to-day activities and put this pandemic behind us," Governor Whiter said in a prepared statement. "We owe a tremendous debt of gratitude to the medical experts and health professionals who stood on the front lines to keep us all safe. And we are incredibly thankful to all of the essential workers who kept our state moving. Thanks to the millions of Michiganders who rolled up their sleeves to get the safe, effective COVID-19 vaccine, we have been able to make these changes ahead of schedule."
The governor noted that our top priority moving forward is to utilize federal funding to put Michiganders back to work and revitalize Michigan's economy.
"We have a once-in-a-lifetime opportunity to ensure that Michigan's families, small businesses, and communities emerge from this pandemic stronger than ever before," the governor said.
 In addition to the Gatherings and Mask Order, additional orders are being rescinded as of June 22. These include:
Nearly five million Michiganders ages 16 and older have received their first vaccine dose, according to Centers for Disease Control and Prevention data. According to data from the Michigan Care Improvement Registry, half of Michigan residents have completed their vaccination and over 60% have gotten their first shots.
52 of the Best Michigan Waterfront Dining Locations
You probably already have a favorite dining location with a view, most of us do. But what you will find here is a nice long list of waterfront dining locations in every part of Michigan. Be adventurous, take a drive and explore something new, you'll find locations within an hour or more away from you that you have yet to experience.
LOOK: Here is the richest town in each state
Just saying the names of these towns immediately conjures up images of grand mansions, luxury cars, and ritzy restaurants. Read on to see which town in your home state took the title of the richest location and which place had the highest median income in the country. Who knows—your hometown might even be on this list.