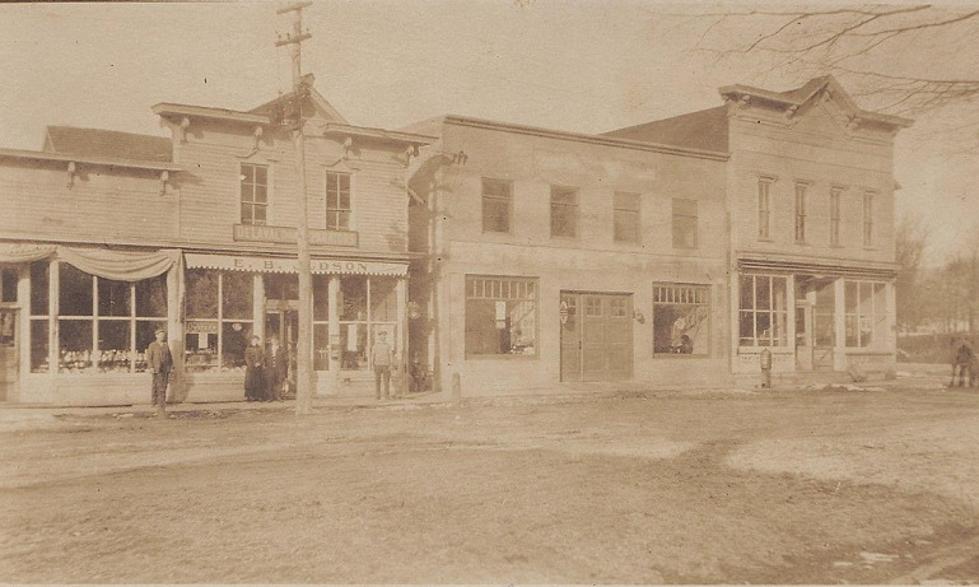 Vintage Photos of Benzonia – Benzie County, Michigan: 1900-1950s
available @ worthpoint.com
When you hear the name "Benzonia" what else comes to mind? Benzedrine? Ammonia? A mix of both? It's a quirky name for a little town in Benzie County…but what does it mean?
According to traverseticker.com, "Benzie County and Benzonia are named for a derivation of the French "aux-Bec Scies," a name originally applied to a river running through the county which was home to sawbill ducks. 'The river of sawbills', or in French bec-scie, ultimately became the Betsie River. Benzonia and Benzie County followed, all through a series of mispronunciations."
Okay, I'll buy that…
The town of Benzonia kicked off in 1858 as a proposed site for an educational Christian colony, based on the one found in Oberlin, Ohio. The educational facility(ies) were, and are, the mainstays of Benzonia, and have placed the town in permanent Michigan history.
FAST FACTS:
1860: Christian classes held in a private home
1863: Grand Traverse College built and begins
1868: College building burns down
1868: College takes over a three-story house, and names it 'East Hall'
1891: New college built and named 'Benzonia College'
1891: Benzonia incorporated as a village
1900: The college was re-re-named to Benzonia Academy
1909: Fire destroys East Hall
1909: New brick building – "The Mills House" - replaces East Hall
1918: The academy closes down
1925: Building taken over by the Benzonia Congregational Church
1930s: Top floor used as gym, dance floor and theater for the high school
1940s: Mills House used as a dorm for temp workers during WW2
1972: Mills House placed on the National Register of Historic Places
2020s: Mills House is the last remaining building of Benzonia Academy
The gallery below shows some photos of the old academy as well as a good handful of the town from the early 1900s. Benzonia is a good place for a roadtrip drive-thru…
Vintage Photos of Benzonia, Benzie County
MORE MICHIGANIA:
Vintage Photos of Carson City
Vintage Photos of Hillsdale, Michigan
Vintage Photos of Bloody Corners (Hartford), Michigan