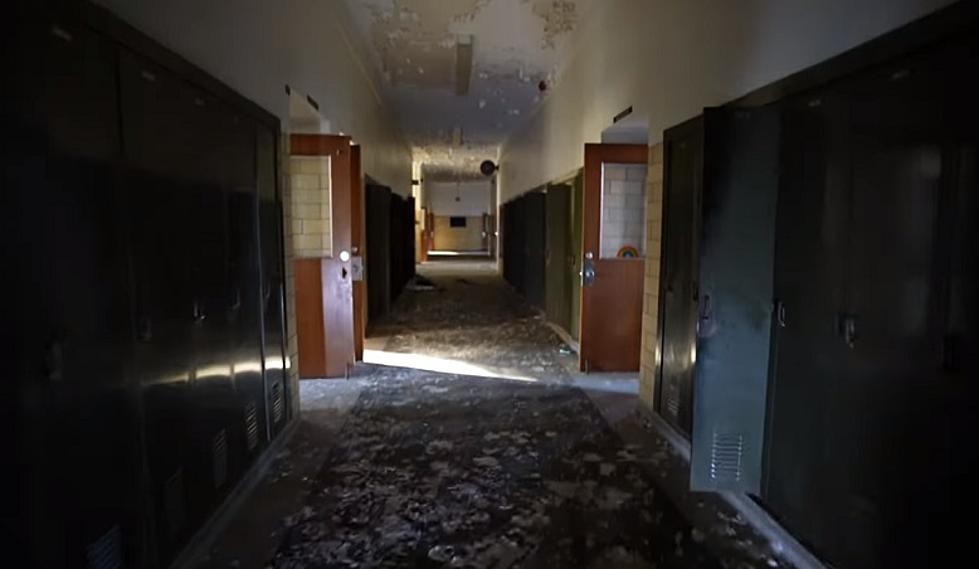 Abandoned for Decades: Catholic High School in Detroit, Michigan
Ruin Road, youtube
WARNING: Under no circumstances should you enter this property. By doing so you risk bodily harm and/or prosecution for trespassing on private property.
This abandoned Catholic high school in Detroit sits right next door to a Catholic church that was built in the mid-1800s. Approximately eighty years later, the church had this building built, as an elementary and high school.
The school became one of the area's top schools and soon the student body became too overcrowded to accommodate. So what did they do? Instead of full school days, they implemented half-days, so when the morning students were through, a new batch of students came to classes in the afternoon. With more than two thousand students, it became one of the largest Catholic schools in the state.

The beginning of the downfall of the school seems to point to Detroit's 1967 riots. Because of those, many families decided to move out and get away. And that meant the student body and attendance dropped significantly. Finally, after hanging in there for about 30 years, the school closed for good in the 1990s. The church continued to implement the school gym for various functions.
When you get to the gallery, you'll see the massive amount of books still sitting on shelves in the library, a whole room full of trophies for all the school sports, a room still set up with chairs and a podium as if a meeting is ready to begin, an intercom box in the principal's office, many trashed hallways, old cheerleader outfits left behind, the disheveled kitchen, gymnasium and stage, among other still shots.
The videographers have wisely omitted the name and location.
Abandoned Catholic High School, Detroit
MORE MICHIGAN SCHOOLS:
Abandoned School For Problem Kids, Muskegon
Lansing School for the Blind (Before Renovation)
Frog Mountain School, Macomb County