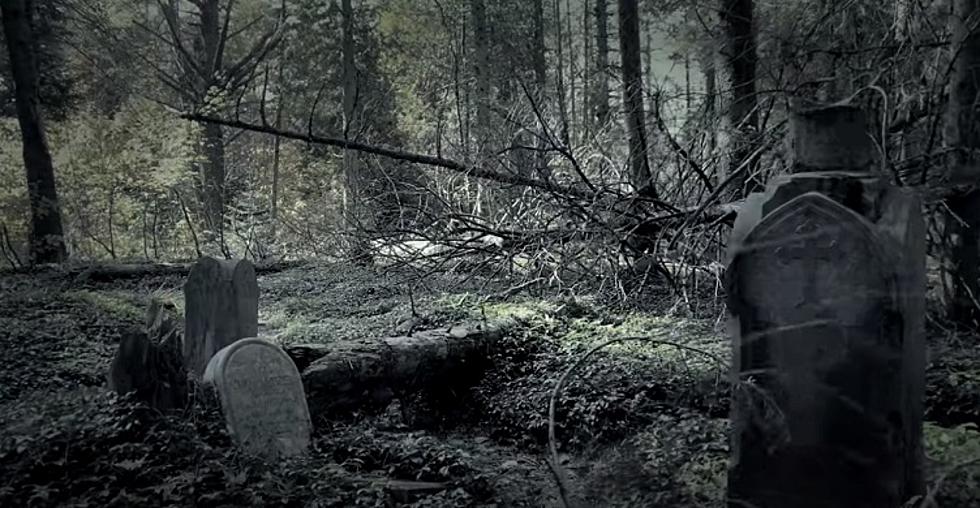 The Hidden 1846 Cliff Mine Cemetery: Keweenaw Peninsula, Michigan
Upper Limits Media, YOUTUBE
Much has been written about the Cliff Mine and the Cliff cemeteries…but decent photos and videos of the cemeteries weren't that simple for me to find. But now, in the gallery below, are some very good images of the 1846 Cliff German (or Catholic) Cemetery just off US-41.
To quickly re-cap about the former town that once stood in the area: it went by both Cliff and Clifton, a community created to house workers of the Cliff Mine that began operating in 1845. In 1853 it was named 'Clifton', located between Calumet and Eagle Harbor in the Keweenaw Peninsula. The mine lasted 35 years until the end of the Civil War slowed down production in the 1860s. By the 1890s, the copper ran out, mining had been halted, and residents of Clifton began leaving town, looking for work elsewhere.
The location of the former town is marked by a Historical Marker that partly reads: "CLIFF MINE (CLIFFTON) The Cliff Mine was established in 1844 by John Hays, a pharmacist from Pittsburgh, Pennsylvania.....The village clustered around the mine at the base of the cliff where a cemetery still exists across the west branch of the Eagle River. Later the village moved across the road where the Keweenaw Central Railroad established a station."
The town of Clifton (Cliff) is gone except for the mine ruins and the only other things left are the two cemeteries: the one at the base of the cliff has been nicknamed "the Protestant Cemetery" which has some existing old gravestones, and another one just across the road within the woods, the Cliff Catholic Cemetery. Read more about Clifton and the Cliff Mine here. 
The cemetery explored here is the one that is easiest to find, thanks to the little sign along the side of US-41. This is a beautiful but eerie lush little cemetery, with old gravestones from the 1800s hidden in the bushes, overgrown, dotted along an extremely narrow path barely big enough for one person to walk, and the smell of wintergreen that permeates the air. There is also an old foundation back in the cemetery that could have been either a chapel, or caretaker home…that info has not been discovered yet.
As always, if you locate the cemeteries, be respectful, don't vandalize, don't be obnoxious and don't litter.
Cliff Cemetery, Keweenaw Peninsula
MORE MICHIGAN CEMETERIES:
The U.P. Ghost Town and Cemetery of Kitchi, Michigan
Bell Cemetery, Presque Isle County
Forgotten Cemetery in Salem, Michigan